Get in the Game
MATC student athletes are full-time college students with at least 12 credits maintaining a minimum 2.0 GPA while practicing up to six times a week plus some have part-time jobs. To say the athletes are busy is an understatement.
Athletic Director Randy Casey emphasizes that at any time a student drops below 12 credits, for example if a student drops a class or is dropped by an instructor, then the student becomes immediately ineligible. He clarified, "You always have to maintain that full-time status."
Austin Dunbar, men's basketball player who has been on the team for three years, said, "The toughest hurdle for me is just keeping up with grades and also attending practices everyday because sometimes we have 6 a.m. practices and then right after that we have an 8 a.m. class."
Evan Burlingame, men's basketball player who has been on the team for two years, added, "It's just kind of time management and finding time to finish your work and also be able to be a kid at the same time."
Casey agreed with Burlingame, "Not only with school, most student athletes have part-time jobs and then practice time. So we're practicing six days a week and you mix in games within those days. But they're going six days a week and then they have their studies, attendance of classes and then part-time jobs. The time management that they have to figure out to get all that stuff in is definitely a big obstacle for student athletes."
There is a system in place to help student athletes succeed. Casey explained, "We have an academic monitoring system that we, as a department, send out academic reports two times a semester." He elaborated that since the school started the mid-term grade two years ago, the athletic department uses that as a way to monitor as well; before they sent out a third report.
Casey explained the system, "The student takes it to their instructors, their instructors have to fill it out, sign it, and they have to turn it back into us (the athletic department). That is part of what we do. We try to monitor it extra than what the normal student would have and within that, anything below a C, we'll meet with that student athlete."
Student athletes have the same tutoring services and academic support centers available to them as all students.
Casey stated that in their reports they look at attendance. He said, "Attendance is a big thing in college period so that's one of the things we look at. Each team has their separate rules … mine, as the men's basketball coach, if I find out they skipped a class, there's a penalty to pay. If I find out they skipped on a game day, they won't play. But that's like playing Russian roulette. I don't have time to check every class, every student athlete, every single day, but if I do spot checks and I find out, they'll pay a penalty for that."
Student athletes succeed because they are focused. Dunbar elaborated, "We have to stay focused. Most of us are 18, 19, 20, 21, so we're basically kids. We're still trying to have fun too. But again we have to go to classes. You just have to manage your time wisely."
About the Writer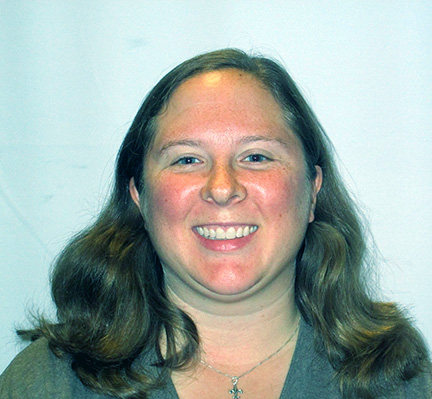 Kirsten Schmitt, Times Senior Editor
My name is Kirsten Schmitt. I joined the MATC Times because I was on my high school paper and really enjoyed the experience. I wanted to enhance my experience...