'They Call Me BIG AL'
Hang on for a minute...we're trying to find some more stories you might like.
I recently listened to a CD of a Milwaukee native named Big Al Dorn titled, "They Call Me BIG AL." This was a very delightful and feel-good CD.
Big Al is an alumnus of MATC and found his niche in music, after being inspired by just- blues greats, John Lee Hooker, Muddy Waters, The Three Kings and others.
Big Al put a lot of his heart and soul creating this piece. He worked with some local legends, such as Robert Allen Jr. on guitar, longtime drummer Dave Braun and bass guitar legend Rick Holmes.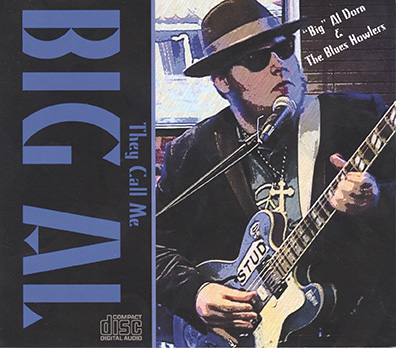 Each track on this CD tells its own story that anyone who listens can relate to. I'm not a fan of every track, although I did like "Red Wine Man," "Classy not Trashy" and "They Call Me Big Al."
Blues is a music genre that people can put themselves in for many reasons, and Big Al has found a way to invite you in. On Sept. 9, I had the pleasure to attend a Big Al set at the Havana Cigar Bar in West Allis. To my surprise I really enjoyed myself.
Big Al played the harmonica as if he was born with it, in musical terms, "he made it talk" in his rendering of "They Call it Stormy Monday" Kudos to you Big AL.
My advice to you blues lovers, look up Big Al Dorn, find out where he's performing and go see a great down-home blues set.