Opportunities for honor recognition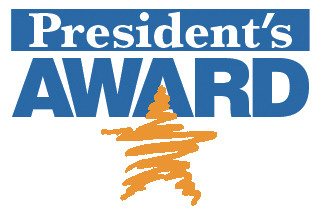 Hang on for a minute...we're trying to find some more stories you might like.
Scholastic honor recognition programs recognize students and their academic excellence, accompanied by their service to others, by allowing these students to participate in several honor society and scholastic achievement programs.
Phi Theta Kappa Honor Society (PTK) offers a lifetime membership that includes, but is not limited to, recognition, transcript notation, and educational scholarship. Eligible students should be enrolled in an associate degree program, have completed 24 associate credits at MATC with a cumulative grade-point average of 3.5 or higher. Eligible students are emailed in September for fall semester and in January for the spring semester. Students must submit an application accompanied by an $80 one-time membership fee between Oct. 9-20 for fall semester. Once accepted into PTK, students who possess a 3.5 cumulative grade-point average by Dec. 1 and have completed 36 associate degree credits may be notified about joining the All USA Academic Team.
All USA Academic Team
Phi Theta Kappa conducts an annual competition among two-year college students enrolled in associate degree programs. All USA Academic Team offers college and media coverage, an appreciation gift, national recognition, and potentially a scholarship of $1,000 to $2,500.
Deans' List, Provost's List, and President's List
Deans' List, Provost's List and President's List are recognitions that you don't necessarily have to sign up for – just make the grades. These lists are posted in August/September for spring and January/February for the fall semester. Eligible students are enrolled in either an associate degree or technical diploma program with a 3.50 to 3.74 GPA to make Deans' List, a 3.75 to 3.99 GPA for Provost's List and a 4.0 GPA for the President's List.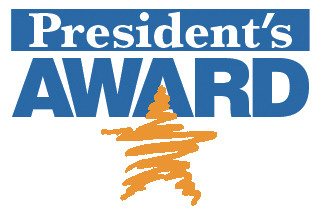 President's Award
Graduating students who participate in activities and projects on and/or off campus and have a combined GPA of 2.75 and above, who submit an essay, application, and letter of recommendation with references by Nov. 21, meet the requirements for the President's Award. President's Award recognizes students district-wide for their academic achievements and reward their contributions to the college and their community while enrolled at MATC.
Academic Recognition for Honor Students and Outstanding Graduate Competition
December graduating students who are registered for graduation on or before Oct. 31, have a cumulative grade-point average of 3.5 or higher and are graduating with an associate degree or one- to two-year technical diploma would be eligible to receive scholastic honor cords. The Outstanding Graduate honor is awarded to a student who not only meets the requirements of an Honor Graduate but also must submit a profile form and essay with two letters of reference from MATC faculty on or before Nov. 21 and agree to be speaker or announcer during graduation. Graduates awarded this honor not only receive a cord of honor that sets them apart from other graduates but are also seated on the stage during graduation and are recognized in the MATC Times.
National Technical Honor Society
This nonprofit organization offers a lifetime membership to students enrolled in "career and technical education programs" maintaining a 3.5 cumulative grade-point average with the completion of 24 associate degree or 12 technical diploma credits. Eligible students will be notified by September for the fall semester and should apply with a $40 one-time membership fee between Oct. 9 -20 as well as provide a faculty nomination form and a receipt from the MATC Cashier.
State Ambassador Award
State Ambassador Award is a statewide recognition of academic excellence, professionalism and leadership with the intent of growing awareness and appreciation of the technical college system. This annual competition chooses the MATC state ambassador. To be qualified a student must have completed 24 associate degree or eight technical diploma credits while maintaining a 3.5 cumulative grade-point average, and returning to MATC next fall to continue their studies. Once these requirements are met and a complete application, essay and letter of recommendation are submitted, the student is appointed MATC state ambassador and represents the school in April in Madison, Wis. At the spring Honors Awards ceremony, this student will be recognized and rewarded with a certificate of appreciation and effort.