Living and Playing with Heart
Stormers team captain Yuri Swinford and guard Coleone Davis show their humanitarian side
Stormers' basketball point guard Yuri Swinford, also a team captain, was named Student-Athlete of the Week last month on TMJ4 News for his impact on and off the court.
Among those off-court activities: Volunteering to feed the homeless. The 6-foot, 6-inch sophomore out of Fort Wayne, Indiana, came to MATC to study physical therapy. But even this was informed by his love of the game. "I chose physical therapy because I want to stay around the game of basketball even if I don't make it that far," he said. Colleagues sing his praises.
Coleone Davis, a freshman guard who met Swinford at Horizon Christian Academy, said, "We won a National Champion-ship at Horizon Academy, so I'd say that was a memorable moment. We made history at the school." Swinford convinced Davis to come to MATC and join the team. Michelle Felix who has taught English at MATC for 24 years, and has forged a relationship with the team, has had Swinford as a student for the past two semesters. "He's a very good student to have in class," she said. "He is very personable with his class-mates, but Yuri himself is a young man of such caring and integrity. He is very close to his family.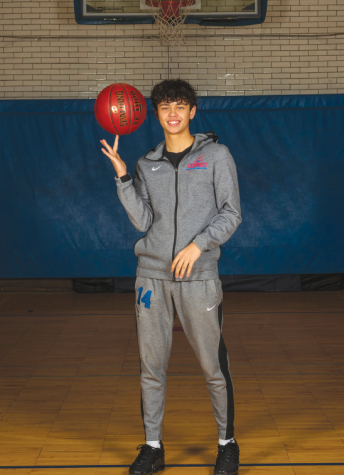 You can see in him that he is someone who has been cared for and nurtured and he appreciates that. He is humble and kind and easy to like. It's always funny to me to see the aggressive competitive Yuri who comes down from the dunk, but my Yuri is sweet hugging Yuri." Swinford and Davis joined her recently in volunteering at St. Benedict the Moor's meal program, where they served meals to the homeless. "I was smiling, I was bursting with pride," Felix recalled.
"You can tell that they are friends because they share the same kindness, politeness, and sweetness." Swinford took a lot from this experience. "I feel like sometimes you need the humbling experience of doing something for others that others haven't done for you. Or for you just to have the chance