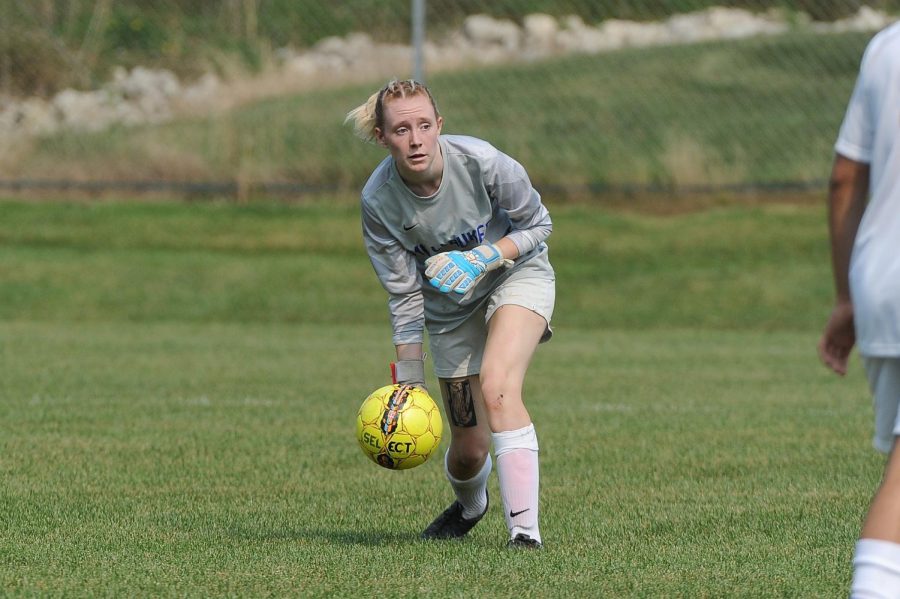 MATC Athletics Department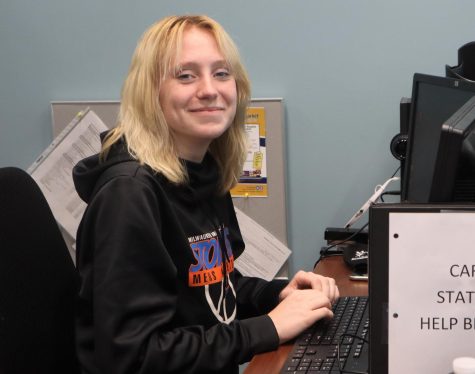 Sophomore Kelsi Casey became the first female to play for the men's soccer team in the history of the college. A selection that did not come as a surprise for those who have seen her play. Her booming voice can be heard throughout the soccer field during pregame warmups as she directs player traffic with high intensity.
"I have been playing soccer my whole life, I've played on teams for my age level and higher, but it has been difficult to work with and play against guys," said Casey. "It's something I've never done before."
Her chance to play for the men's team arose when the women's season was canceled due to low participation. Having coached both teams, head coach Diego Garcia saw an opportunity to both keep Casey on the playing field and add more talent to the men's team.
"Kelsi is one who likes to stay on top of everyone and keep the team accountable to perform at their best, she has been tremendous. She is one of the leaders on the team and has definitely earned her spot," said Garcia.
Casey has played soccer for most of her life.  She played youth soccer with North Shore United Soccer Club, a member of the Wisconsin Youth Soccer Association, and three years on Cedarburg high school's varsity team.  Her years of soccer experience have helped her to develop another trait, leadership.
During a practice session, Garcia told her he admires how she constantly steps up to every challenge. At the time she didn't realize he was considering her for official team leadership.
"He said out of everyone on the field I'm the one with the most to prove not only being a goalie but also being the only woman on the team," said Casey.
She was later named a team captain along with teammates Baltasar "Balta" Perez and Chris "Blue" Kennedy.  Another first in the college's history for the men's soccer team.
"As a father, it makes me proud," said Athletic Director and head basketball coach Randy Casey.  "She always wants to stand on her own and not be in the shadow of me as the athletic director here. She has definitely worked hard to make sure it is all her and that she stands out on her own, so it makes me very proud," he said. Adding that his daughter has been playing soccer since she was very young and has always been a spitfire and continues to have that strong drive to accomplish anything she puts her mind to.
The Stormers' home soccer games are played at the South Campus at 6665 South Howell Avenue Oak Creek, WI 53154.