Dear Diet Detectives,
I saw a post on TikTok that said protein shakes are bad for you because they aren't real food. Is that true?
Hello Dear Reader,
You have a great question! With a growing number of people posting 'healthy food' advice on social media, I understand why it can be hard to tell what is true on the internet. Let's investigate two protein shake clues to see if the post was true and one tip to verify a creator's credibility.
Are protein shakes 'bad' for you?
To say whether a food is 'good' or 'bad' can get tricky when it comes to nutrition. What can be helpful to you may seriously harm another person. Most protein shakes on the market fall into a category of food called GRAS – Generally Recognized as Safe. Protein shakes can help some people meet their nutritional needs and are a good low-effort meal replacement. If a person has a condition that causes them to eat a low protein diet, then they do not need to drink these shakes.
In addition, some shakes have a high amount of caffeine, and that can be concerning. The best way to determine if protein shakes are 'good' for you is to meet with a dietitian to see what fits your individual needs. If you want to know how much protein you need each day try the following formula. Take your weight and divide it by 2.2. Take than number and multiply it by 0.8. So, if you weigh 150 lbs., you would need 54 grams of protein (150/2.2 x 0.8).
Are protein shakes real food?
Yes, protein shakes are real food. They can be as simple as blending bananas with peanut butter or carefully blended gluten free pressed powders. Both types of shakes are technically processed foods that benefit the people who need them. To the everyday person, a shake may not seem like a meal. But,  to someone who cannot chew, it can be a major source of nutrients. In general use, protein shakes are supplements that add to your meals for the day.
If you are interested in a recipe with whole foods try this one: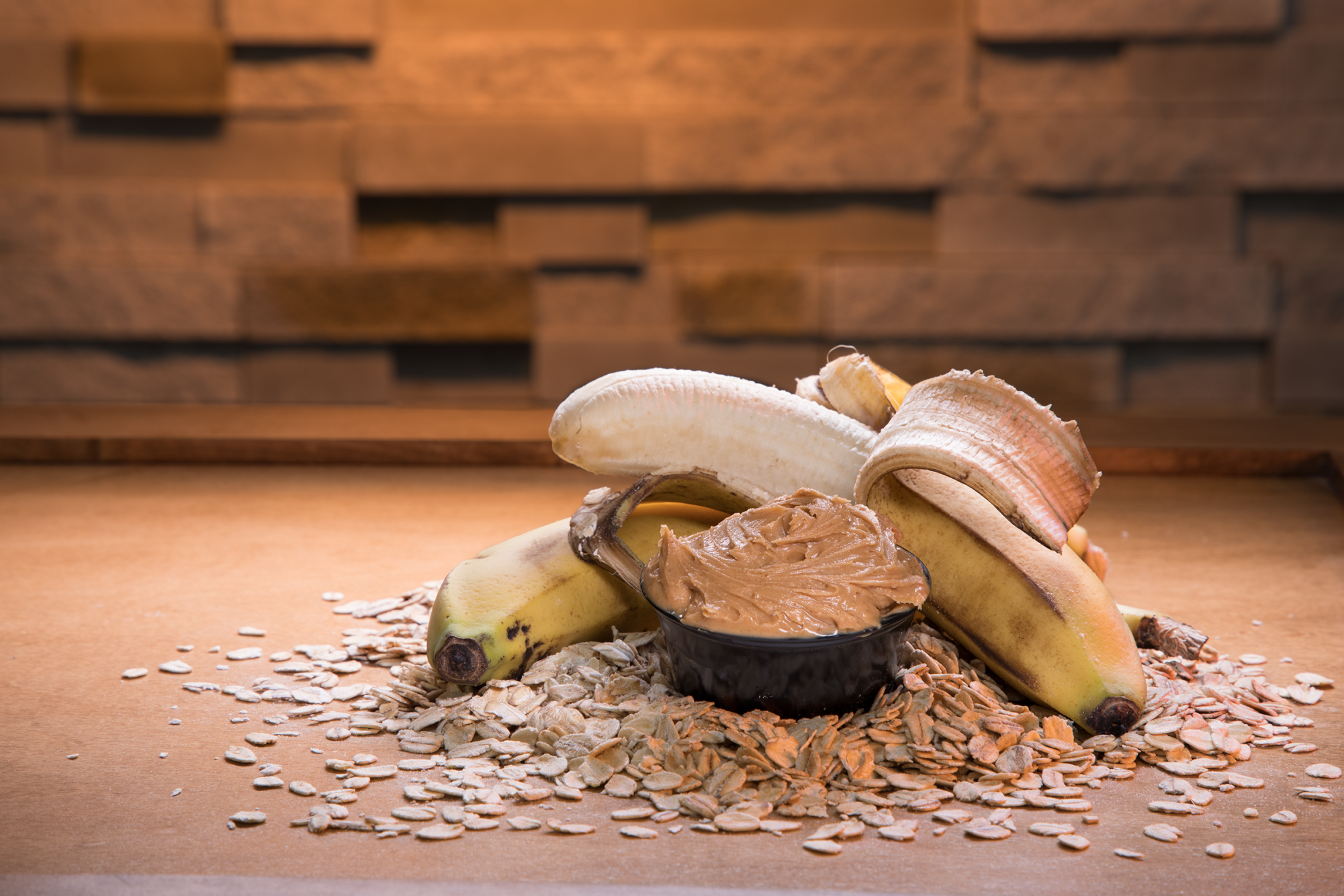 Banana, peanut butter and oats (Photo by Beau Humphries)
2 whole bananas
3 Tbsp. of peanut butter
4 oz. of nonfat milk
2 Tbsp. of oats
Blend all ingredients together until smooth.
Is the social media creator credible?
People post misinformation online all the time. When you find nutritional recommendations, check to see if the person is a dietitian or has any formal nutrition training before taking their claims seriously. Some popular nutrition professionals to follow on TikTok are @holisticzaiah, @nutritionwithintention, and @nkfitnessandnutrition. Lastly, if you're ever in doubt about a nutrition topic you know the diet detectives are here to help!
Have a case for the Diet Detectives? Send an email to [email protected] or corner one of your friendly dietetics students at MATC West Allis.