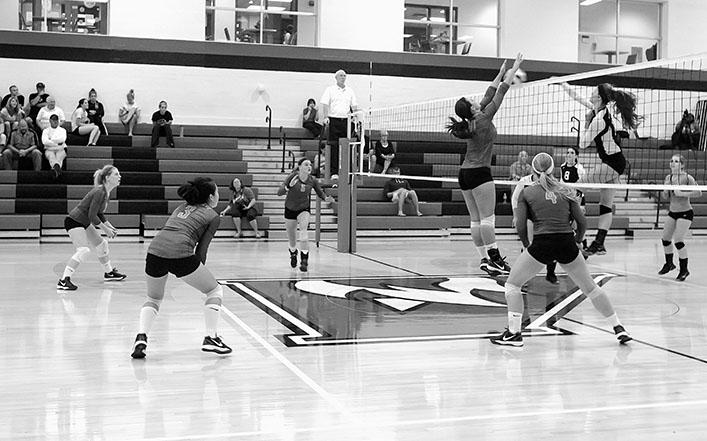 Wendi Coon/Times
The women's volleyball team faced off against the number one ranked D3 team, the Madison College Wolf Pack, on Tuesday, Oct. 1.  The energy was palpable throughout the game. The Stormers worked hard and made the three sets close, but they were not able to tame the Wolf Pack.
Missy Buetow (2) served up the first points of the game for the Stormers. After a MATC timeout, the team regrouped and scored a few more points. Alyssa Edwards (4) overpowered her serve, causing the other team to earn a point. The team lost the first set 5-25. Despite the score, the team fought hard. Coach Brian Misslich commented, "We as a coaching staff are very proud of how hard each player works in both practice and games. One of our goals has been to constantly show improvement, and they have shown that."
The second set started off similarly, with the Stormers scoring the first few points. The team went on the attack and had good energy.  At one point, they were on a tear, tying up the game 4-4. The women played aggressively, covering the entire court while working on their teamwork skills. The women's efforts narrowed the gap, but they ultimately lost the second set, 13-25.
As to the theme of the game, the Stormers scored early in the third set, but the Wolf Pack howled their way to a final set, 10-25.