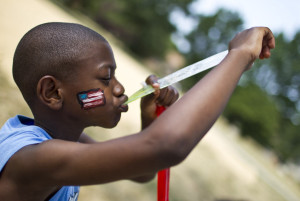 by Keith Redington, Times Staff Reporter

August 2, 2013
The smell of grills stacked with brats and other goodies combined with the sound of music drifting from street festivals and the Summerfest grounds blankets Milwaukee. Anyone not from Milwaukee would immediately appreciate the dogged determinedness of Milwaukee County residents when it comes to getting...

by Duane Rodriguez, Times Contributor

August 2, 2013
Hope you're having a great summer. Me? I haven't been arrested or thrown out of any bars so life's good. Here's a quick, brief overview of what we've been missing musically since our last issue. On June 18, hip-hop fans hit the trifecta with three hugely anticipated albums released on the...