Hacking through IT security
Financial gain, competitive advantage, activism and invasion of privacy are some of the top reasons hackers will attack a computer database. Hacking involves finding creative ways to bypass all of the things put into place to provide security, which provides a similar joy to hackers that solving the most difficult crossword puzzle would give. Chris Merkel, director of information security for the Brunswick Corporation, presented a seminar on hacking at the Mequon campus that broke hacking down to the entry point, logins.
Merkel demonstrated several methods used by hackers to gain entry into a computer front door, the login point, and offered methods to block access. Hacking is a mental stimulus akin to gaming strategists and many hackers are very skilled computer gamers who have developed extreme skills in rigging games in their favor.
A career in computer security is a very challenging and stimulating arena for those with math skills, good logic communication skills, who enjoy taking things apart just to figure out how they work.
Careers in IT security offer many pathways to financial success. MATC offers six opportunities with certificate programs that require as little as 11 to 15 credit hours and provide immediate marketable job skills within the computer industry. The certificates are System Administration and Security, 11 credits; Infrastructure Security, and Information Security Fundamentals, both 12 credits. There is the Cisco Networking certificate (CCNA) 12 credits; the Cloud certificate and IT Security and Auditing certificates, both 15 credits. Four to five classes will put a student on the road to internet security success.
Merkel is a member of the IT security academic advisory board and he believes that these IT certificates and the degrees offered here "provide a robust education, equipping students for the job market with fresh, relevant skills. There are many roles in IT that can get you to a six figure salary. The pay range varies based upon the amount of specialized experience a person has. People with deep knowledge within a specific, in demand area, with more than seven years of experience can reach the $100k salary range."
MATC  also offers two technical diplomas, four associate degrees and an accelerated degree program that meets four and a half hours weekly and online during the summer.
Merkel invites you to boost your security IQ at http://safecomputing.brunswick.com.
About the Contributor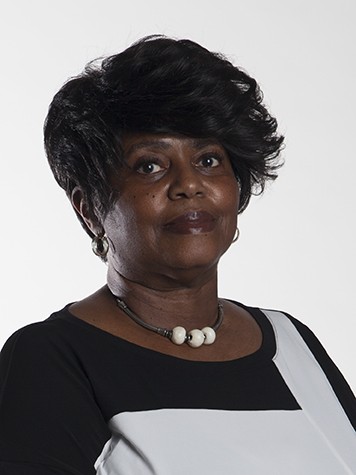 JoAhne Penney, Mequon Campus Editor
A naturally nosey person, JoAhne Penney has enjoyed finding out what is going on, and telling others all of her life. She has been out of school for decades,...