Environmental Club supports land, air, water conservation for sustainable future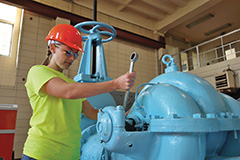 The Environmental Club is located on the Mequon Campus which is surrounded by acres of land populated with many varieties of native plants, greenhouses and a photovoltaic educational lab. The club currently has 15 members, all of which are in the Environmental Health and Water Quality Technology Associate of Applied Science Degree Program. The purpose of the club according to the Vice President, Ethan Jacoby, is to "Spread environmental awareness about important issues as well as help provide environmental volunteer opportunities for members". Mequon campus is a national pioneer in sustainability and green technology initiatives, along with its water technology program. The campus also enjoys the largest wind turbine on a college campus in the state, and the students are learning techniques in green building technology.
Current entry level positions sought by Environmental Health and Water Quality Technology A.A.S. degree graduates range in pay from $15.00/hr to $30.00/hr depending on your experience level. The club participates in the "Adopt-A-Beach" program, and really enjoys keeping the beaches clean and safe. Many of the club members have been recognized for their academic excellence. Environmental Health and Water Quality has really opened up in the past few years. The MATC degree program has received a lot of interest, and the graduates are employed rapidly. Mr. Jacoby is currently working at A. O. Smith as a water treatment technician. Several of the club members have had summer employment or internships at MMSD, Grafton Water and Wastewater Treatment, and Port Washington Wastewater Treatment plants.
Members of the club and current students in the water technology program recently participated in the Midwest Water Analysts Association Winter Expo in Kenosha. Several of them made presentations on various water research projects. Veronica Heredia presented about water's importance, Sophie Ruzicka, presented about Wind Lake, and Wilniesha Smith and Shawn McFarland presented about Lincoln Creek. Wilhelm Fehlhaber serenaded the group with a water song that he wrote while Kevin Moase wrapped up the presentations with emerging water technologies.
The future for those interested in environmental careers is very bright. Environmental health and water quality technology is currently in great demand. Continued growth is projected as the number of water treatment and related water industry jobs increase due to retirements; the need to regulate and further clean our drinking water; and the emerging innovations to improve overall water quality for everyone and the environment.
About the Writer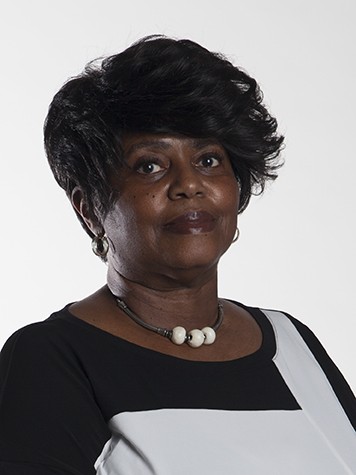 JoAhne Penney, Mequon Campus Editor
A naturally nosey person, JoAhne Penney has enjoyed finding out what is going on, and telling others all of her life. She has been out of school for decades,...