Giving Optician-Vision Care students a clear future
A career in Optician-Vision Care is clearly a career choice for those with good vision into the future.
A quick one-year program that leads to a diploma in optical care is very popular at the Downtown Milwaukee campus.
Twenty-seven credits cover everything needed to get great jobs in vision clinics or stores, and even open your own business. Optical Business Management, Optical Clinic-Advanced Lab and Dispensary Techniques, and the American Board of Opticianry (ABO) Certification Review places MATC students at the head of the hired list.
The students conduct vision screenings at senior centers around Milwaukee. This is very helpful for the students and the seniors, because they perform glaucoma and cataract testing.
"Glaucoma is more prevalent in African-Americans and is virtually painless and has few early symptoms. Cataracts are more prevalent in light-colored eye pigments, and the early signs are cloudy or spotted vision," said Laurie Zielinski, Opticianry Science program coordinator.
Students learn how to construct, adjust and fit eyewear. They are competent to lay out, grind and fine polish ophthalmic lenses, tint lenses, machine and hand edge lenses, and also adjust fit and repair ophthalmic frames.
The MATC Optique is only open in the spring semester. The limited hours are Mondays and Wednesdays from 11 a.m. until 2 p.m., and on Tuesdays from 9:30 a.m. until 12:30 p.m.. The community and all faculty and students can use this service. The Optique does not have an eye doctor on staff, so customers must provide their own optical prescription.
The store is located in the Health building on Highland Ave. in room H-130. Only glasses can be obtained there, no contact lenses. Once ordered it takes about two weeks to get the glasses, and there are no insurance plans accepted. All glasses must be paid for in advance before the order is placed. The staff is capable of helping you fill out insurance forms to get reimbursed for your payment.
It is possible to use your own frames as long as they are medical grade and in good condition. Special order lenses are available, such as progressive, transitional and thinner lenses. A limited amount of designer frames are available also. The Optique will make adjustments and minor repairs to your current glasses for free.
Class sizes are small to ensure all students get the attention to detail they deserve.
"The program enjoys a 100 percent success rate in passing the ABO Certification test," said Zielinski. "Our students do so well they get hired right away, and before they complete the program."
According to PayScale salary survey, the median income for opticians ranges between $21,000 to $48,000 annually.
Job satisfaction is high and most find their work very enjoyable. A higher income can be had from bonuses, commissions from glasses frames sales, and profit sharing. The industry is currently female dominated with 77% being women.
About the Contributor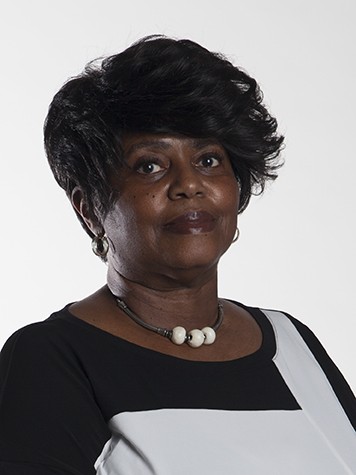 JoAhne Penney, Mequon Campus Editor
A naturally nosey person, JoAhne Penney has enjoyed finding out what is going on, and telling others all of her life. She has been out of school for decades,...