New Skyn spa at Mequon campus open for pampering
After a successful open house on Jan. 28, the Mequon campus spa, Skyn, is now open.
During the open house Dr. Wilma Bonaparte, vice president of the Mequon campus, was on hand to welcome the guests. She beamed at the students and said, "The community, students and staff will benefit from our great services. We welcome all to come get pampered. Call us."
All are welcome to come, relax and enjoy being pampered. The facility is very much a professional atmosphere with 12 client stations.
The pastel colors are calming and soothing, and the tables are very comfortable. When you walk in, the reception area provides a bright array of cosmetics and skin care products.
Alicia Greer, current student, had skin problems and wanted to learn how to take better care of her skin. "I love this program, and I plan to take the cosmetology program when I finish," she said.
"Many of my current classes are transferrable, and I already know some of the teachers. It's great!"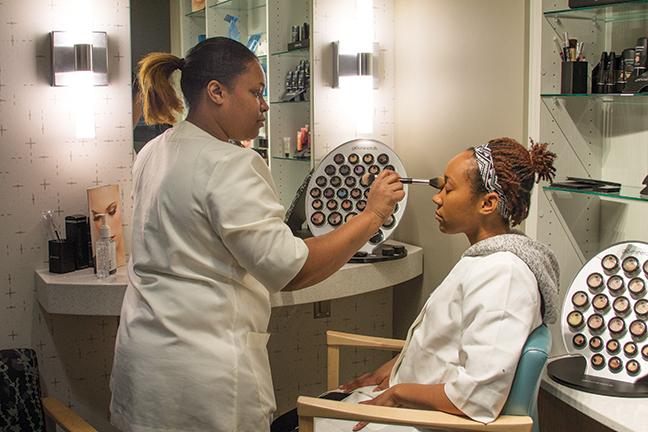 The Aesthetician technical diploma, a two-semester program, will prepare students to work in upscale spas or with medical professionals. Demaris LeFleur, student and cancer survivor, has over 35 years experience in hair care and thought skin care would be great to add. "I volunteer with the 'Look Good, Feel Good' program at the American Cancer Society, and I enjoy helping the ladies learn how to care for their skin since they have special needs because of their medical treatments. I would highly recommend this program."
MATC is the only technical college within the state system offering this program. The instructors have had extensive careers, which include owning a salon, and teaching since the 1980s.
The demand for more skin care services began to increase with the new century. Currently, the $2.3 billion industry offers a bright future with room for growth. The demand for aestheticians is projected to grow more than 30% by 2024.
Geri Rider, an instructor, said, "The school is run just like a business, so students will know how to run their own spas. They have to make sales of skin care and products on level one, two and three tiers, just like actual spas will demand." Services currently offered at greatly reduced rates include: Bioelements mini facials, exfoliating facials, mineral makeup application, paraffin hand or foot treatments, and hair removal services.
The Skyn spa is located at MATC Mequon campus, 5555 W. Highland Road, in Room A233. The hours of operation are Tuesdays and Thursdays; 9 to 11 a.m. and 2 to 5 p.m., when school is in session.
Call 262-238-2222 for appointments. There are nine reserved parking spaces just for the guests of Skyn spa. The open house specials will extend throughout the month of February.
About the Contributor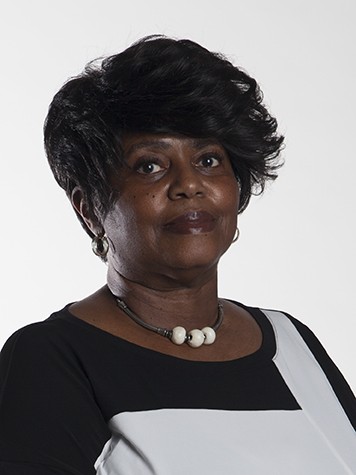 JoAhne Penney, Mequon Campus Editor
A naturally nosey person, JoAhne Penney has enjoyed finding out what is going on, and telling others all of her life. She has been out of school for decades,...