Attention students: Do you feel you're near the finish line?
You've worked long and hard over these past semesters, steadily inching closer to that coveted degree, and you are finally approaching the end of the line. Are you thinking of graduating? The better question – can you graduate?
According to the Graduation Guidelines found at the college's website, there are a few checkpoints you should run down before considering applying for graduation:
Are you currently enrolled in the associate degree or technical diploma program?
Yes? Awesome! No? In order to be considered for graduation, you must be officially admitted into a program at MATC.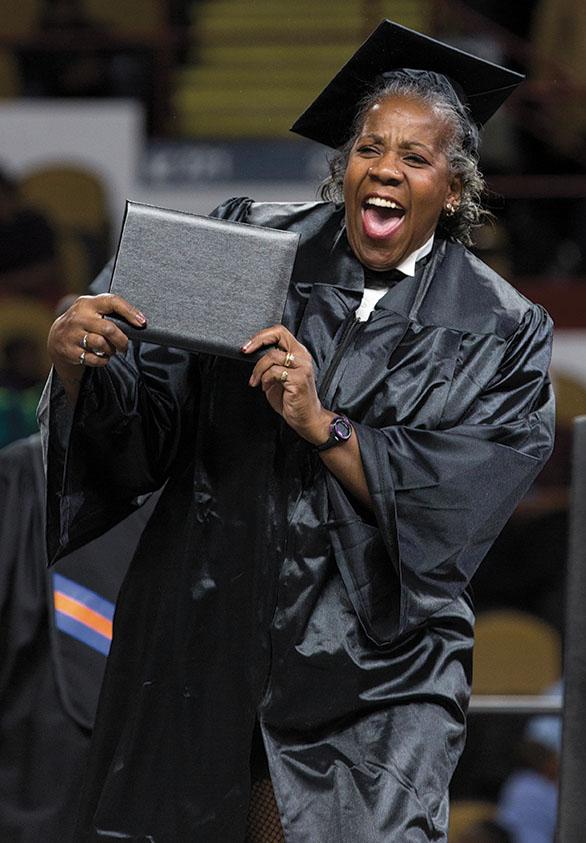 Will you finish your credit requirements at the end of spring semester – or – over the summer?
If you check your program plan and it has updated you to "anticipated complete," then you qualify for applying for graduation. Even if you still have five credits to go, if you feel you will knock these out over the summer semester, you are welcome to graduate in the spring.
Is your GPA at least 2.00?
Life happens to us all, so even if you had a bad class or two, or a really dark semester, you may still qualify to graduate if your GPA proves a passing status.
If you can answer "yes" to all of the above questions, you can be well on your way to walking across that stage to your degree. And if large crowds make you anxious, you can still get your degree without having to walk. Be sure to complete and submit a graduation application (with a $15 fee if you choose to partake in your graduation ceremony) to the Graduation department before the deadline of March 31, 2017.
Graduation applications may be found at the following locations:
Downtown Milwaukee campus – Room S123
Mequon – Room A110
Oak Creek – Room A106
West Allis – Room 114
For more information. or to acquire a graduation application online, go to matc.edu/graduation, or email the Graduation department at [email protected]