Fall Experiment brings art, music, technology, film together
The Fall Experiment is a place for Wisconsin's aspiring artists, inventors, engineers and imagineers to meet, learn and create together.
The free-of-charge public event offered something for anyone interested in learning more about the latest creative and tech trends.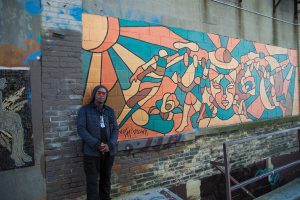 The event, tooks place on  Sept. 22, and included programming at the UWM Peck School of Arts Kenilworth Building, Black Cat Alley's annual Mural Festival and music from The Pabst Theater Group and The Back Room @ Colectivo.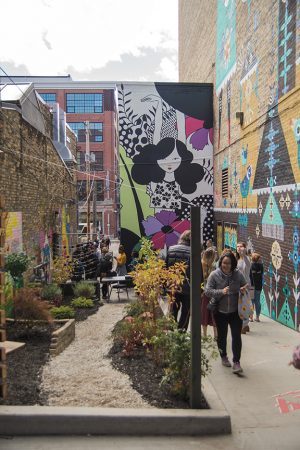 This event was a one-of-a-kind experience. One of the highlights of this event was Black Cat Alley.
The Black Cat Alley was inspired by MATC Animation instructor Tim Decker. Because the alley was adjacent to his studio he saw the alley as a dead zone. The alley was a  place where junkies passed out, people were held up and drug deals were made. Decker wanted to change that.
After spending time walking through the alley he realized that the alley could not be used as an alley. One end was open, the other end was a loading dock. So then Decker began to imagine making the space a true art space/gallery.
He went around to the businesses during his lunch breaks to get their feedback about the idea. Soon Decker had all the businesses surrounding the area and a developer wanting to help make the change.
It was then that Decker brought in Stacey Williams to help facilitate the project. Together Williams and Decker worked tirelessly to make it happen.
And we are pleased to say that this has become an art destination in the city. Williams and Decker continue working together to bring art into communities to make positive changes.