Indie Pop Band Bad Bad Hats, brings good, good vibrations.
Hang on for a minute...we're trying to find some more stories you might like.
On the 9th of Dec. Bad Bad Hats made their third appearance at Colectivo's Back Room. The venue was rustic, dimly lit and intimate. A beautiful silver electric guitar propped against a speaker reads: "Nancy Drew '90."  This Band brings the nostalgia of the 1990s and quickens us to the timeless stories of love and breakups, atop electrifying pop/rock instrumentals. The audience felt much like a family affair with fans ranging from mature adults to teenagers. As the Band stood on stage tuning instruments and preparing for the performance, one fan gazes at Kerry Alexander (Lead Singer/songwriter and guitarist) and says, "She's so cute, I want to be her best friend!" Alexander's whimsical countenance and euphonic voice make her quite the endearing muse. Alexander says she thinks of Pop music as "magical and mathematical," and that's evident in the ingenious lyrical content and sound of the songs. Lyrics to their clever tune "1-800" read, "Call back, tell me where you're at. Little fear is back, won't let me go. Alone tonight, my 1-800 life. No one picks me up, they only let me go." Here Alexander likens herself to those dreaded 1-800 calls we all know of. The Band collectively reveling in the enjoyment of their craft is what great performances are made of. The Band has been touring all summer long upon the release of their sophomore album "Lightning Round" released Aug. 3 2018.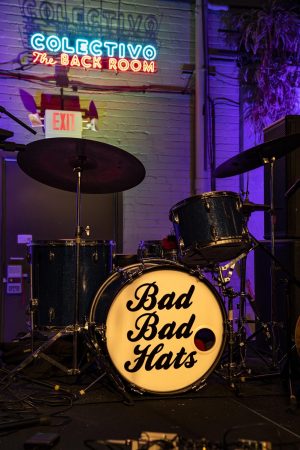 Photo by Shane Potter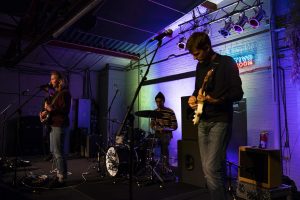 Photo by Shane Potter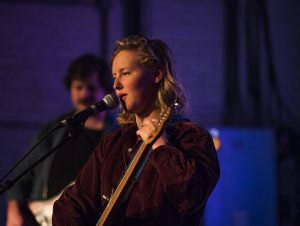 Photo by Shane Potter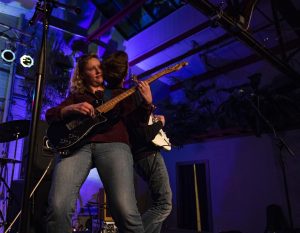 Photo by Shane Potter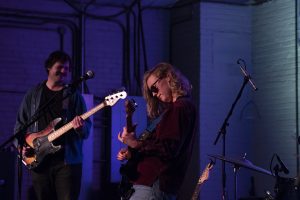 Photo by Shane W. Potter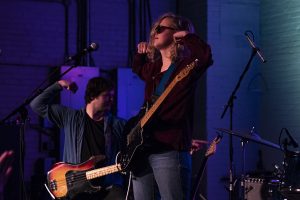 Photo by Shane W. Potter