2019 MATC Times Year in Review
JANUARY
Yellow Vest protestors in France demand economic justice.
Longest government shutdown in U.S.history lasting 35 days.
Rapper and entrepreneur Nipsey Hustle is killed near his clothing store in Los
Angeles.
Newly elected Gov. Tony Evers tours MATC's Walker's Square Education Center
for the first time as governor.
Bad weather affects the start of the spring semester, with several class cancellations.
FEBRUARY
Crime lord Joaquin "El Chapo" Guzman Loera found guilty in international
narcotics smuggling trial.
New England Patriots beat the Los Angeles Rams to win the Super Bowl.
Democratic presidential candidate Beto O'Rourke visits downtown
campus to discuss various issues with students.
Black Student Union hosted Talk Black: Soul Food Luncheon, one of
numerous events celebrating Black History Month.
MARCH
Military exercises conducted by South Korea and the U.S. end on orders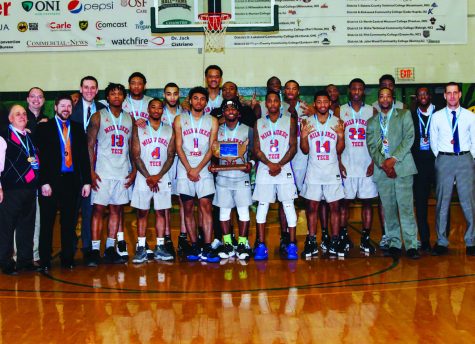 from President Trump.
College admission cheating/bribery scandal is exposing, among others,
actors Lori Loughlin and Felicity Huffman.
MATC Men's basketball team reach
the NJCAA Division II National Tournament. Randy Casey was also
named NJCAA District 3 Coach of the Year.
APRIL
New Zealand's parliament votes 119-1 to ban military-style semi-automatic
weapons several weeks after a mass shooting killed 50 people.
Special Counsel Robert Mueller's redacted report on Russian interference
is released to the public.
MATC's Promise wins two awards at the Milwaukee Awards for Neighborhood
Development (MANDI).
Former MATC student and donor Joe Bartolotta passes away.
MAY
Unprecedented deaths on Mount Everest due to overcrowding by individuals
climbing to the summit.
Emmy award winning actor Tim Conway, known for his role on the Carol Burnett
Show, dies at 85.
Valoree Windschanz is announced as the MATC President's Award winner.
Criminal Justice Program student,
Marissa Nicholson named 2019 WTCS Student Ambassador.
JUNE
Turmoil continues in Sudan. Civil war broke out between the military and civilian leaders after the ouster
of President Omar al-Bashir.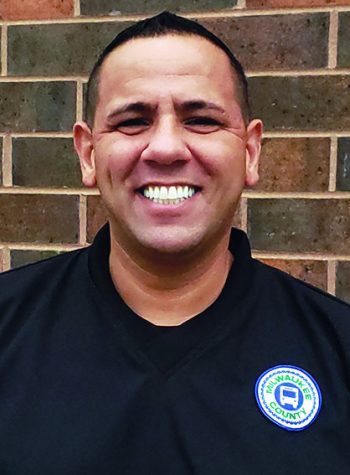 MATC participates in College Pride Day at Summerfest where festgoers were provided charter service to the
Fest and discounted entry.
MCTS bus driver Yangnam Yaghnam garners national attention by stopping his bus on the grounds of the Oak
Creek campus after spotting a turtle trying to cross the road.
MATC awarded the Energy Efficiency Excellence Award from We Energies and Focus on Energy.
JULY
Protest in Hong Kong.
Boris Johnson replaces Theresa May as British Prime Minister.
MATC's Edge of State hairstyle fashion show held in Cooley Auditorium.
AUGUST
The Commission on Accreditation of Allied Health Education Programs awarded the college's Anesthesia Technology program accreditation for the first time.
Financier and convicted sex offender Jeffrey Epstein found dead.
Pulitzer Prize and Nobel Prize winning author Toni Morrison dies at 88 years old.
MATC's pre-apprenticeship training garners local attention with its assistance in combating the emerald ash borer crisis.
SEPTEMBER
MATC Fire Police EMS Expo held at Oak Creek Campus.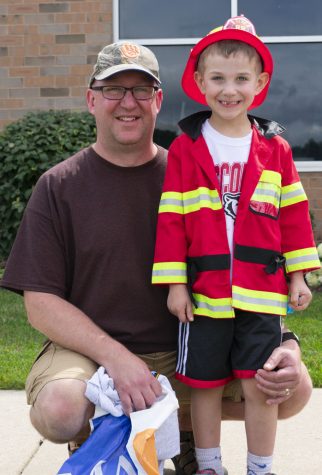 D-28, largest iceberg in 50 years (315 billion tons),
breaks off the Ice Shelf in Antarctica.
Journalist Cokie Roberts died due to complication
from breast cancer at 75.
Milwaukee PBS streams "Kids in Crisis: You're Not
Alone."
OCTOBER
Ethiopian Prime Minister, Abiy Ahmed is awarded the Nobel Peace Prize based on his peace
deal with President Isais Afwerki of Eritrea.
Over 25,000 Chicago teachers strike for 11 days.
Simone Biles breaks record for most medals by winning her 24th gymnastics world
championship.
Mayor Tom Barrett's Fatherhood Summit held for the first time in its 11-year history at
MATC.
Hispanic Heritage month is celebrated with the help of the Educators Club and the Latin
Student Organization.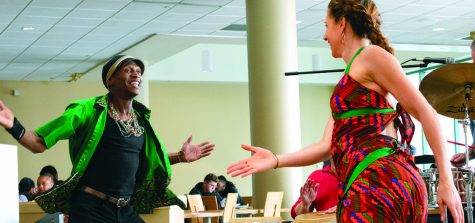 The untimely death of MATC electricity program instructor Heidi Peterson.
NOVEMBER
The Al Hurvis PEAK Transportation Center opens.
MATC partners with the Mexican Consulate.
Keystone pipeline leaks over 383,000 gallons of oil.
Nazi Emergency declared in Dresden, Germany.
Taylor Swift wins Artist of the Decade at the
American Music Awards.
Baby Yoda becomes meme gold due to its
role in "The Mandalorian."
DECEMBER
Impeachment proceedings continue.
IT Networking Specialist Program student
Benedicto Azcueta selected as the President's Award winner.
Mid-semester class of 2019 Graduates.
Bravo new Alumni!
Mass Shooting – 2019 Remember the Victims
(More than 300 injured or killed)
December
Pensacola, Florida Naval Air Station (12)
New Orleans, Louisiana, Bayou Classic football Game (10)
November
Amarillo, Texas nightclub (7)
Fresno, California at a football watch party (10)
Santa Clarita, California, Saugus High School (6)
October
Orinda, California, at a Halloween party (9)
Long Beach, California at a Halloween Party (12)
Greenville, Texas at Texas A&M homecoming (12)
August
Odessa and Midland, Texas, at a traffic stop (33)
Dayton, Ohio at bar in Dayton (37)
El Paso, Texas at a Walmart (46)
July
Chippewa Falls, Wisconsin (7)
Gilroy, California at the Gilroy Garlic Festival (16)
Brooklyn, New York at a playground (13)
South Bend, Indiana at a local bar (11)
June
White Swan, Washington at Yakama Indian
Reservation (5)
May
Virginia Beach, Virginia (17)
Chesapeake, Virginia at a party (10)
Highlands Ranch, Colorado (9)
April
Charlotte, North Carolina at Univ. of North Carolina
at Charlotte (6)
February
Aurora, Illinois workplace shooting (12)
(Due to space concerns all of the mass shooting occurring in the
US in 2009 could not be listed. A total of 399 mass shootings
occurred between January 1 -November 31).