Milwaukee Police and Fire Department vehicles were in a procession down North James Lovell Street (North 7th Street) in downtown Milwaukee this afternoon, just before 1 p.m.
An MATC Times staff member saw the American flag being raised near 9th and State streets. While no official details have been released, at the time of writing this story, an officer conducting traffic on the scene stated that a "firefighter has passed away."
Update: The Milwaukee Fire Department has issued the following press release about the death. The release also reminds people struggling with mental health issues to call 988, which is Wisconsin's Suicide & Crisis Lifeline.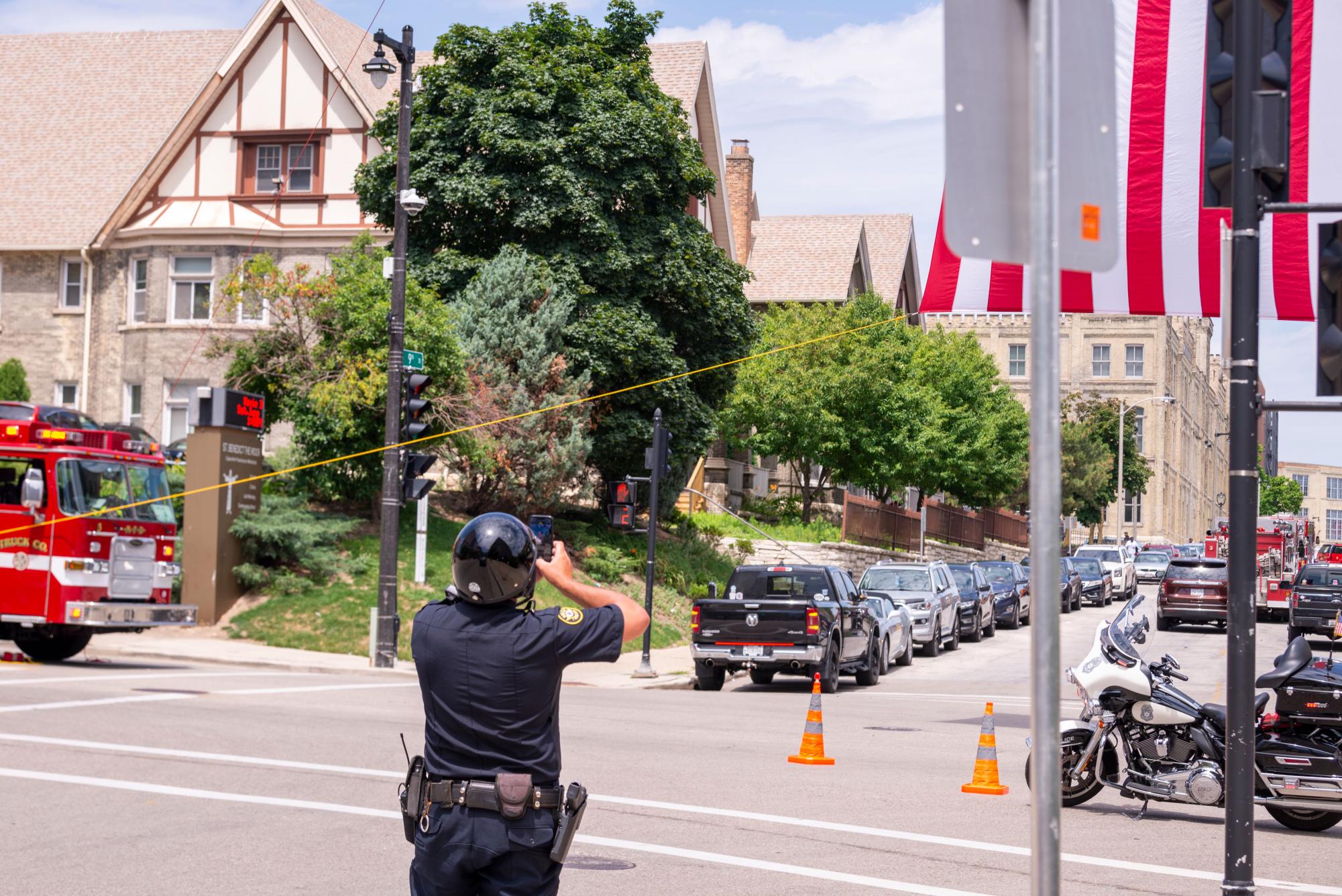 An officer watches at the scene. (Photo by Christopher D'Allen)