Nursing program mourns the loss of passionate professor
The nursing program has lost an outstanding teacher, confidante, encourager, and mentor. These words cannot fully describe the impact that Phyllis Holzman had on not only her students, but also her peers. Her nursing career began more than 50 years ago, and she joined MATC in January of 1994, teaching in the associate degree nursing program.
Dr. Dessie Levy, Dean of the School of Health Sciences, said she has received calls and e-mails from students who were under her auspices that expressed the impact she had on them, as well as several nursing faculty who were students under her (Holzman). Levy stated that Holzman was "quiet, subtle in her own way, but a very powerful woman that spoke her mind; small in stature, but big in heart", and even encouraged Levy to take the position of dean.
Robin Mosleth, instructor in the nursing program at Mequon, was a 10­-year colleague of Holzman and said she would be remembered most "for her passion for nursing and the students; also for teaching maternal-child nursing (new moms and babies).  She was a mentor to everyone around her, even the faculty, and was so supportive and encouraging – she was pretty amazing." Mosleth summed up Holzman's life to say that "she was caring, a wonderful listener, and a wonderful human being." Holzman's life affected thousands of students in her long career, including her 19 years at MATC.  Alumni graduate Amanda (Amy) Whitinger has a vivid recollection of Holzman making very clear what her expectations were and remembers her saying, "I will throw you into the fire, but I will be right there with you to help you if you need it."
Whitinger said, "She had a special way of challenging her students while instilling confidence in us."
Holzman let Whitinger get a glimpse into her personal life as she shared  with her that "when her children were small, she was working third shift in labor and delivery, and she would make an extra set of footprints from the babies that were born during her shift to take home to her children in the morning, to show them that she helped deliver those babies while she was  away."
Holzman's dedication to her students is exemplified by a touching incident that happened to Erin Kelley, who is a current student in the nursing program and will graduate this spring. Every nursing student is scheduled to work a day in the labor and delivery unit and hopefully witness a birth. When Kelley's turn came, she didn't get the opportunity because no one gave birth. Kelley believes that Holzman advocated on her behalf so she could have another opportunity to view a birth when a spot opened up – Kelley will never forget that. She also said that Holzman "was quick to get me in to view a surgical procedure regardless of the fact that she was not even my instructor at St. Joseph's." She was inspired by Holzman's "wealth of experience and she was always a pleasure to be around," and described her as a "go to person."
Dr. Levy reflected on the fact that "the nursing program has been hit really hard this year." Christine Gollasch, who was one of Levy's instructors, passed away in July, and Renee Zager, also an instructor, died this spring. Both were caring instructors who will also be deeply missed.
Holzman has left a wonderful legacy here, and those she has touched will never forget her.
About the Contributor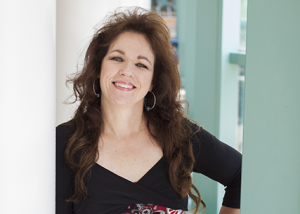 Veronika Greco, Mequon Campus Editor
Greetings! My name is Veronika Greco and I am the new editor for the Mequon campus. I started MATC in 2012 and will graduate in May 2013. I joined the...