Mequon campus unveils new "Learning Commons" created to increase student engagement
The Mequon campus has recently undergone a renovation project to better utilize an existing space.
Being housed in an open concept environment are the student resource center, the library, and student accommodations. All three areas were previously segmented, and needed a makeover; and it has been carefully transformed to replicate current trends among colleges.
Lucia Francis,vice president of the Mequon campus, stated that the learning commons are a "one-stop shop for students." One of the new features is the facilitation of group study rooms; now several students can study together and work on projects in rooms set aside just for that purpose.
One of the first things that you notice as you walk in is the beautiful natural light that was previously hidden behind tall library bookshelves. With the rise in electronic media, less books means lower shelving could be built, which enables a great view of the country-like grounds of the campus.  If you just want to relax, there is now a comfortable seating area to "chill." Francis states that, "the college is committed to a completion challenge by the year 2020 to graduate 50% more students than our current rate." This project offers students a more comprehensive service.
One service desk accommodates all three areas, and specialists have received cross-training to make sure that all students receive correct information.
"Completion rate is an important thing," says Francis, "and this provides an environment that makes you want to stay, therefore creating a better chance that you will get engaged. If you get engaged, you will finish." If this is successful, it will be a pilot for the other three campuses.
Patrick Mundt, Mequon campus librarian, said that "it is going great – the students seem to like the space." He reports that, "it has been very active in here because the reconfiguration of the space is very attractive. It is a welcoming space; now all we need is to market it."
Mike Vong, education assistant at the Mequon campus, offers tutoring support, meaning if he can't answer your question he will find someone who can. He is a tremendous resource for your math and computer questions.
Holly Eisberner, disability specialist for the Mequon campus, is thrilled with the inclusion of the accommodations area and its features.
There are students with PTSD (post-traumatic stress disorder) that appreciate the openness of the space, she says. Students like the little study areas and especially "the soundproof test areas – because before it was very distracting for some students."  Eisberner particularly likes "the open concept, awesome windows and natural lighting."
One of the best things about the new learning commons is that it is not just for the Mequon students to enjoy, all MATC students have full privileges to use this resource; and its effectiveness cannot be judged without all students utilizing this new jewel to the campus.
Depending on where you live, the Mequon campus may not be very close, but get that U-Pass out and get a free ride to a fresh, new environment designed just for your specific educational needs.
About the Contributor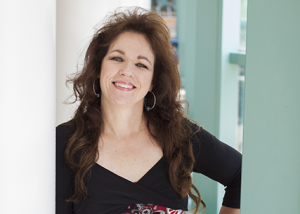 Veronika Greco, Mequon Campus Editor
Greetings! My name is Veronika Greco and I am the new editor for the Mequon campus. I started MATC in 2012 and will graduate in May 2013. I joined the...