Summer releases cover gamut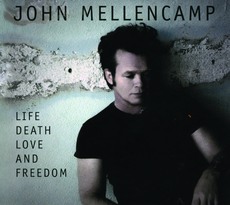 Hang on for a minute...we're trying to find some more stories you might like.
Welcome back. Here's a few quips about some of this past summer's releases.Marc Broussard; Keep Coming Back (Atlantic): This guy's been flying under the radar for far too long. From his 2002 debut Momentary Setback through last year's underappreciated S.O.S. Save Our Soul, Broussard has released his best album of new material yet.
Some people call it "blue-eye" or "retro soul," but Broussard is as natural a vocalist as there is. It's not a comparison but he sings the same way as Donnie Hathaway and Sam Cooke did – straight from the heart.
He's a natural soul man and his R&B-influenced material, getting better each time out, reinforces it. Co-produced by Calvin Turner and Justin Tocket, standouts include the title track "Keep Coming Back," the Isley Brothers-sounding "Hard Knocks," the heartbreaking "Another Night Alone" on the best belt grabbin', hip-shakin' album of the year.
Lil Wayne; The Carter III (Cash Money)/Nas; Nas (Def Jam): The two most anticipated hip-hop albums of the summer didn't disappoint. Even though they're from the same genre, the two albums are as different as they are the same.
Lil Wayne makes great commercial hip-hop records, when his underground "mix-tapes" don't get in the way, that is. He never loses his integrity as he leans an ear toward radio. It's a great record which maintains his Cash Money collective past, but reinforces his own identity.
Standouts include "Mr. Carter," "Lollypop" and "Tie My Hands."
Nas was never one to avoid telling what he believes to be the truth. His records are a throwback to when rap hip-hop was about social issues. They make you think about people and how the world around them revolves.
Worthy include "Hero," "Breath" and "Fried Chicken."
John Mayer; Where The Light Is (Columbia): Two things about this guy really stick out. One, I wish he would decide if he wants to be a gritty blues guitarist or a pretty boy troubadour, and two, with three of his six releases being three live albums, is he that enamored with himself?
This latest live album has a bit of everything; a solo acoustic set, hard blues and full band stuff. He isn't posing on the blues stuff because he can outplay most everybody, and it's evident on "Everyday I have the Blues" and "Come When I Call."
On the other hand, here he covers Tom Petty's "Free Falling," and I can almost see him with that smug pretty-boy face. Also included is some full band stuff. While "Waiting for the World" is plausible, his "Why Georgia" and everything else from this complement isn't.
So again, I wish the guy would figure out what he wants to be. The blues stuff is really amazing, and I wish he'd look harder into this genre because his talent as a guitarist is top shelf.
U2: Live From Paris (Island): Available only as an iTunes download. It's a killer live show recorded on July 4, 1987, at the Hippodrome when the band still had something to prove.
Touring for the just-released Joshua Tree, they sound invigorated. Here they're a lean, mean fighting machine. Standouts include "I Will Follow," "Sunday Bloody Sunday" and "I Still Haven't Found What I'm Looking For."
John Mellencamp: Life Death Freedom and Love (Hear Music): Mellencamp has made our summer a little bit cooler by releasing one of his better records of late.
In recent years he's abandoned that Rolling Stones-styled guitar feel for an almost back-woods hillbilly sound, and his aged vocals make this a good combination.
Produced by T-Bone Burnette, acoustic guitars, stand-up bass, a lone snare drum, b-3 organ and haunting vocals puts more emphasis on his material, and it's some of his best. Standouts include "Troubled Land," "If I Die Sudden," the very BoDeans sounding "My Sweet Love," and my favorite, "Longest Days."
Alejandro Escovedo: Real Animal (EMI): Escovedo, of cowboy punk outfits Rank and File and Buick MacKane fame, has released his fourth solo album that crosses just about all the genres he's previously dabbled in.
Produced by Tony Visconti (David Bowie), the album touches on old Phil Spector pop ("Sister Lost Soul"), guitar rock ("Smoke"), blues ("People"), punk ("Real as an Animal"), rock and roll ("Chip 'N' Tony"), and it even has a radio friendly single ("Always a Friend").
Steve Cropper & Felix Cavaliere: Nudge It Up a Notch (Stax): Hey, now we're talking! Guitarist Cropper of the legendary Stax studios and Cavaliere lead vocalist of the Rascals have teamed up for a pretty cool album.
More of a Booker T & The MGs than a Rascal album, Nudge It Up features the best of both artists. Tight funky instrumentals led by Cropper are sandwiched between Cavaliere's stronger-as-ever vocals.
Self-produced along with Jon Tiven, hopefully this is not a one-time venture. The best of the instrumentals is "Cuttin' It Close," while Cavaliere's vocals on "If It Wasn't for Loving You" is 100%
'60s summer soul, comparable to his Rascal stuff.