American Student Movement supports Native American students
MATC has a vast array of clubs. One is the American Student Movement which is open to any Indian, or non Indian persons seeking their education at MATC.
If one should be interested in being involved in any cultural activities, they can inquire to M238 in the Main building, Downtown Campus.
The Native American Student Movement, located in the Multicultural Student Services office is also another interesting branch for American Indians to check out. Greg Johns, works with the American Indian student population through this movement, and helps the students who join with their education. One of the perks to being involved with this outlet are their access to grants. As of now, there are two available through FAFSA. Mr. Johns was excited to tell the Times of the availability of The Wisconsin Indian Grant and Tribal Indian Grant, that is which is given to whichever tribe the student is descended from.
He also stated that there is a scholarship that runs through the Foundation called, "The Milwaukee Indian Community School Scholarship," which is open to any enrolled, first generation descendant. For 16 years, Mr. Greg Johns has been working towards bettering the educational environment for the American Indian students. When asked what would he like the readers to know about his dedication in this club, he said, "Yeah. I really enjoy what I do." If you're interested, please visit online at http://matcclubs.matc.edu/NASM/index.html or stop in room M238, and Greg Johns has any upcoming meetings posted on his office door.
About the Writer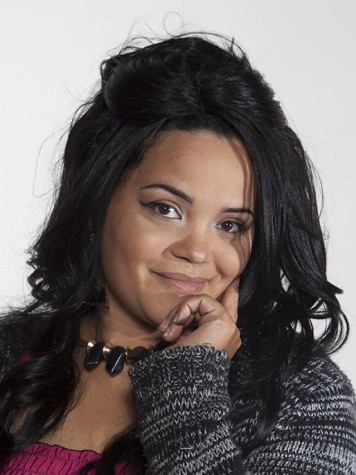 Teresa Rae Butler, Times Scene Editor
There is a certain capturing of the heart and mind that happens to people who love their school and love their school newspaper. I am one such person....