MATC has used textbook buying/selling program
Struggling to make the old college, bookends meet? Then, here's a page you want to dog-ear. Buying books can sometimes run into hundreds of dollars, and nobody wants to pay full price if they don't have to. The good news is you just might be able to find that book you need for much less, thanks to Jody Burdick, transcription technician in the Office of Student Life. Burdick set up a very successful online buying and selling program for easier access. There you just may get lucky and find books you can use for phenomenally low prices. If you're a student who is looking to sell a book you no longer need, you can do that here too.
It sure beats the old system of a card posted on a cork board, which only allowed students the ability to view the books that were being sold by fellow classmates when they happened to venture past the board, and had the time to look over hundreds of postcards just randomly posted. Burdick has stepped in to provide a way for everyone to benefit from used books. She said, "After assisting students with this process for about three semesters, I just felt the need to develop a more efficient process.  With today's technology there was definitely a better process that would save time and allow all MATC students at all campuses the opportunity to view the books being sold by other classmates."
Burdick did this by developing an online process where she would take the information from the postcards that students filled out, and then enter that into a textbook selling form that the MATC IT department developed for her on the MyMATC portal. "It's the fine tuning like this that makes MATC a rival campus among the top places to be educated. And upon the encouragement of my supervisor Mr. Graham, I worked with Lisa Hang in our Marketing department to develop an even better system where the student could enter their own book selling information," said Burdick.  Once the book has been sold, they can notify Burdick via email, and she removes the book from the website listing.
Who can participate? Technically, only MATC students should be posting books on the website, but because it is a live system that can be accessed from our website, anyone could post a book. Burdick does review the website on a weekly basis to ensure that only appropriate items are being sold on the site.
Since its inception, she had an interesting customer, "The first semester of the online selling feature on the MyMATC portal, I had a famous TV personality from Fox 6 news, Tom Pipines, sports director, stop in our office and share with me that he and his son had found more than half his books on the portal and had saved $130!"
College textbooks can be quite costly, and the best part about the program is that it saves the MATC students big so they can use that money for other school expenses. Betzaida Colon Perez, associate degree student in Liberal Arts, confirmed, "When I posted my books on the MATC buy and sale book page and actually received a response from two different students, it felt good because we both received something good out of it."
All you need to do is go online to www.matc.edu/student/studentlife, complete and submit the textbooks for sale form, or if you're looking to buy click the textbook selling form.
About the Writer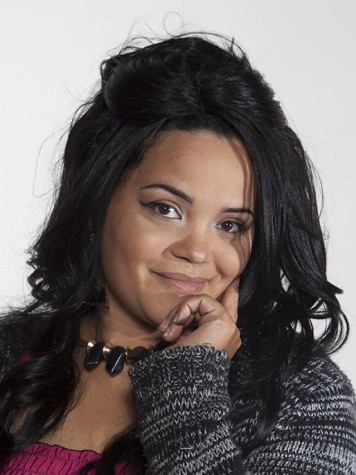 Teresa Rae Butler, Times Scene Editor
There is a certain capturing of the heart and mind that happens to people who love their school and love their school newspaper. I am one such person....