Grad wins Golden Badger award at Wisconsin Film Festival
An inspiring character, Clarence Garrett is the subject of Kristin Catalano's documentary, "Clarence." The documentary won Catalano a Golden Badger Award at the 2015 Wisconsin Film Festival. The interesting part is that both subject and screenwriter attended MATC.
Catalano earned her associate's degree from MATC in police science and completed her bachelor of science degree in criminal justice at the University of Wisconsin-Milwaukee. "MATC was a good stepping stone for me, the teachers and classes were great, but I didn't know what I wanted to do with my life. At the time, I thought it might be cool to be an FBI agent, but I quickly realized that I wasn't tough enough–I wasn't cut out for that type of work. Regardless, I finished my two-year associate's degree because the classes, teachers and experiences at MATC were interesting (and I wanted to finish what I started)," Catalano clarified.
So how did she get into screen writing?  She changed majors to English after she completed her bachelor's degree and then went onto the University of California Los Angeles, earning her master's degree in screenwriting. Catalano explained, "I changed majors to English and soon went on a semester abroad to London. I really got into the theatre while in London, and that's what triggered my interest in screenwriting." Catalano returned home to the U.S. and took a screenwriting class at UWM and eventually moved to Los Angeles to earn her master's degree.
After earning her masters of fine art, Catalano set her sights higher. She wanted to create a documentary. She explained that a documentary is something that you can do on your own; you don't need a bunch of money or people helping you and you can learn as you go. She said, "I was never taught how to be a camera operator or an editor, and so I will forever be a perpetual amateur with the technicalities, but I always knew how to tell a story."
Her story of Clarence started way before her documentary. "Clarence was the mechanic at our family's warehouse grocery store, so I've known him since I was about 8 years old," explained Catalano. "Clarence" tells the story of Clarence Garrett, who is an 85-year-old African-American WWII vet, whose only regret in life was that he never earned his bachelor's degree. Garrett took a 50-year hiatus from school to support his own four children's higher education. The film follows Garrett, who returns to UWM to complete his last 52 credits and finally earn that dream of a bachelor's degree.
Catalano said she chose him as her subject because, "He was a larger-than-life personality, and I knew that I wanted to make a documentary on him. I didn't know what the topic was going to be until I interviewed him and he told me that he was thinking of returning to college to get his bachelor's degree. "
The film starts with Garrett returning to MATC to pick up his transcript so he can continue his education at UWM. Only the threat of medical complications from an earlier cancer scare can threaten Garrett's graduation dream.
The film was featured at the Milwaukee Film Festival with question-and-answer session after each showing with Catalano. Catalano has not only won awards for her documentary, but has also received the Jay Grossman Comedy Writing Award and the Larry Thor Memorial Award.
These two inspiring people both had their beginnings right here at MATC, which just shows that "you can only come by this way once. I haven't talked to nobody been here twice. All you get is one shot at it," Garrett said. So make the most of what you have while at MATC. One never knows where it will lead.
About the Contributor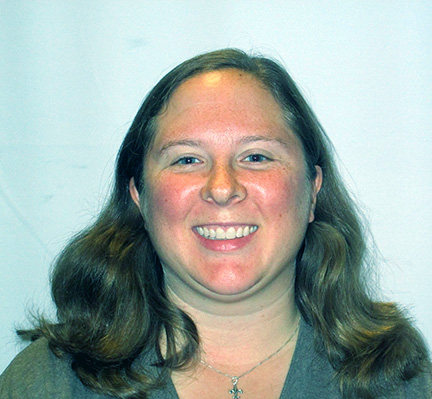 Kirsten Schmitt, Times Senior Editor
My name is Kirsten Schmitt. I joined the MATC Times because I was on my high school paper and really enjoyed the experience. I wanted to enhance my experience...