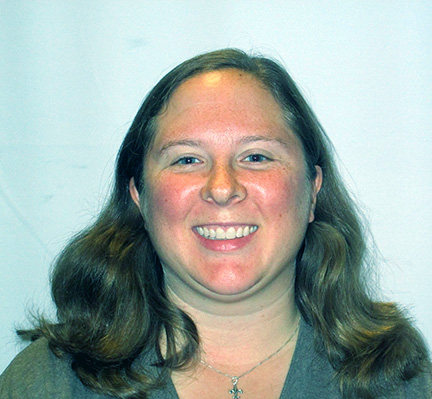 My name is Kirsten Schmitt. I joined the MATC Times because I was on my high school paper and really enjoyed the experience. I wanted to enhance my experience here at MATC and thought the paper would be a great way. I haven't been disappointed.
I am studying photography and have a great passion for capturing moments. The Times has allowed me that opportunity. I have blossomed under the tutelage of former editors and the advisor, Bob Hanson. Last year I was Photo Editor and this year I graduated to Editor-in-Chief.
Although my background is mainly in photography, I have written for my high school paper and look forward to the challenge of improving my writing.
Before I attended MATC, I was in the Peace Corps in Cambodia for 2 years. I taught English at a local high school and lived with a host family my entire service. It was a challenging, but rewarding experience and I miss all my friends that I made there.
Besides speaking the language of Camobida, Khmer, fluently, I am also fluent in German. I have a Bachelor's Degree from the UW Madison, where I was fortunate enough to study abroad in Germany.
Traveling is important to me. I love to learn about new cultures, meet new people, learn new languages, and explore the world. My other interests include sports and baking. If you ever want to talk about either, I'd be happy to ramble your ear off. If you see me in the hallways, please stop and say hello. I always love to meet new people! Aww-koon! (Khmer) Danke! (German) Thank you! (English)
Kirsten Schmitt, Times Senior Editor
Mar 19, 2019

Home court gives advantage

(Story)

Jan 24, 2019

Emotions flow through Nicki Bluhm's concert

(Story/Media)

Jan 24, 2019

Courtney Marie Andrews tells about people

(Story)

Dec 12, 2018

There's nothing rotten about 'Something Rotten'

(Story)

Dec 11, 2018

Stress is all around us

(Story)

Nov 14, 2018

The future of hospitality is bright for Future Hospitality Managers Association

(Story)

Nov 07, 2018

Nicki Bluhm graces the stage at Shank Hall

(Story)

Nov 05, 2018

Diet helps prevent cancer

(Story)

Oct 23, 2018

Doors Open spotlights Milwaukee buildings

(Story/Media)

Oct 23, 2018

'Something Rotten!' takes the stage

(Story)

Sep 28, 2018

Driving in the ID digital age

(Story)

May 16, 2018

Seed your way to spring

(Story/Media)

May 16, 2018

Come with me on a culinary journey

(Media)

Mar 05, 2018

Environmental Health and Water Quality Technology program celebrates 50 years

(Story)

Jan 09, 2018

A fun affair if you dare

(Media)

Jan 02, 2018

Meditation room to open your mind

(Story)

Dec 05, 2017

Use Thanksgiving leftovers for more than just sandwiches

(Story/Media)

Sep 19, 2017

Craig looks to make a difference

(Story)

Jul 06, 2017

Young team surpasses expectations

(Story)

Jul 06, 2017

MATC offers men's and women's tennis teams starting this fall

(Story)

Jul 06, 2017

Oh, the places you'll visit this summer on a budget

(Story)

May 16, 2017

Fear the Deer in the near future

(Story)

May 05, 2017

Fear the Deer in the near future

(Story)

Apr 21, 2017

Trotter presses for positive work environment

(Media)

Nov 15, 2016

Avoiding social embarrassment by following the do's and don'ts of dining etiquette

(Story)

Oct 07, 2016

A peek into Milwaukee's architecture and more

(Story/Media)

Sep 21, 2016

Austin Dunbar a success on and off the court

(Media)

Jul 08, 2016

Whitesides' story time music delights fans

(Story)

Jul 08, 2016

Saugstad helped shape NACCU

(Story)

Jul 08, 2016

MATC offers variety of student athlete options

(Media)

May 11, 2016

Five Star fundraiser sets record amount for scholarships

(Story/Media)

May 11, 2016

Wrapped up in sports

(Story)

May 11, 2016

Life is full of decisions

(Story)

May 11, 2016

Family has strong ties to MATC

(Story)

Apr 29, 2016

Stormers split doubleheader with Joliet Wolves

(Media)

Apr 29, 2016

Satriani wears sunglasses at night

(Story)

Apr 29, 2016

Having a spring thing fling

(Media)

Apr 29, 2016

DiFranco engages crowd at Turner Hall

(Story)

Apr 29, 2016

'Within the Child's Core' overcomes the past

(Story)

Mar 31, 2016

Black Student Union hosts an open forum for students, faculty, and staff

(Media)

Mar 22, 2016
Mar 22, 2016

Freedom of Speech is meant for everyone

(Story)

Mar 22, 2016

Men's basketball season ends with winning record

(Media)

Mar 22, 2016

Proud citizens celebrates Naturalization Ceremony

(Media)

Mar 22, 2016

Womens basketball finish strong

(Media)

Mar 04, 2016

Do you think the county should pay to replace the Domes and why?

(Story)

Mar 03, 2016

Lady Stormers edge past Madison Wolfpack

(Media)

Mar 03, 2016

Stormers roll over Wolfpack

(Media)

Mar 03, 2016

Delaney's culinary delights

(Media)

Feb 11, 2016

Make your resolution stick

(Story)

Feb 11, 2016

Men hold onto victory against Wolves

(Media)

Feb 11, 2016

Women struggle with less players, but still play hard

(Story/Media)

Dec 08, 2015
Dec 08, 2015

The Times staff top 12 pet peeves

(Story)

Dec 08, 2015

Taste of the Times

(Story/Media)

Nov 18, 2015

Timey's time at the Republican Party Presidential Debate

(Story)

Nov 18, 2015

Your Student Government presidents

(Story)

Nov 18, 2015

New look for men's basketball team

(Media)

Nov 04, 2015

Father Alex shares his mission

(Story)

Nov 04, 2015

It's all about Melissa Etheridge

(Story)

Nov 04, 2015

The Lone Bellow energizes Turner Hall

(Story)

Nov 04, 2015

Christmas Creep is getting too creepy

(Story)

Nov 04, 2015
Oct 14, 2015

Let's talk about sex, sexual assault

(Story)

Oct 14, 2015

Grad wins Golden Badger award at Wisconsin Film Festival

(Story)

Oct 02, 2015

Teresa Rae Butler

(Media)

Sep 30, 2015

Free tuition for area high school seniors

(Story)

Sep 30, 2015

Public access to historic Milwaukee buildings through Doors Open

(Media)

Sep 30, 2015

Clinton visits Milwaukee

(Media)

Sep 30, 2015

Hold on, I'll call you back

(Story)

Sep 30, 2015

How would you cope without your cellphone?

(Story)

Sep 17, 2015

Community key for Barkow, new chief of public safety

(Story)

Jul 02, 2015

New scholarship provides funds for MATC Hispanic students

(Story/Media)

May 11, 2015

Library professional embraces downtown campus

(Media)

May 11, 2015

Five Star event is five stars

(Media)

Apr 21, 2015

The Bots are brothers by day, bandmates by night

(Story)

Mar 09, 2015

Student Accommodations Services is here to help

(Media)

Jan 27, 2015

Hip-Hop Club talent show performance

(Media)

Jan 27, 2015

Phillips jams out in Milwaukee

(Story)

Jan 27, 2015

Shakey Graves toasts Milwaukee

(Story)

Dec 08, 2014

Have you heard of Fun? Then you'll love Bleachers!

(Story/Media)

Dec 08, 2014

Inspiration and education from legal alum

(Media)

Dec 08, 2014

German students visit Milwaukee

(Story/Media)

Nov 14, 2014

OK Go brings unique brand of fun to Turner Hall

(Media)

Oct 15, 2014

Student debt forum nominates a fix for crisis

(Media)

Oct 15, 2014

Travel bags packed for State Ambassador

(Media)

Oct 03, 2014

Womens Volleyball

(Media)

Oct 02, 2014

Student Success Fair encourages student success

(Media)

Sep 17, 2014

Mayor Barrett discusses student debt

(Story/Media)

Sep 17, 2014

Stormers volleyball team loses close set

(Story)

Sep 17, 2014

Hip Hop Club meets to plan beats

(Media)

Sep 17, 2014

So what's with ALS anyway?

(Media)

Sep 17, 2014

As new president, Martin sets goals for success

(Media)

Jul 02, 2014

Morgan Kibby is White Sea

(Story/Media)

May 20, 2014

Sleeper Agent plays again

(Story)

May 20, 2014

Tutoring Club presents Comedy Night

(Story)

May 20, 2014

Five Star Event Earns Five Stars

(Story)

May 20, 2014

Television/ Video Production students win top awards

(Story)

Apr 22, 2014

Oh say can you see the many countries

(Story)

Apr 22, 2014

Brothers perform traditional dance

(Story)

Apr 22, 2014

Sleeper Agent heats up with latest album

(Story)

Apr 08, 2014
Dec 10, 2013

Photography student recognized by MAC-On-Campus

(Story)

Nov 06, 2013

Work hard, play harder

(Media)

Oct 16, 2013

Strong showing against number one team

(Story)

Oct 03, 2013

Milwaukee "Open Doors" for historic tours

(Story/Media)

Oct 03, 2013

Atlas Genius plays Milwaukee

(Story)

Sep 19, 2013

Riddick: Rule the Dark review

(Story)

Sep 18, 2013

Tough loss in eighth game of season

(Story)