Delaney's culinary delights
Looking for some inspiration and direction for your next winter farmers market haul? Don't you worry, because we've got you covered with an Apple Cider Braised Pork Shoulder and Curried Parsnip Puree!
Don't let the name fool you. This flavorful dish is much simpler than it lets on. Making use of the slow cooker gives the pork plenty of time to braise, which results in a spectacularly tender cut of meat.
While parsnips are maybe one of the lesser-utilized vegetables, I believe it's far too often overlooked. I hope we can change some opinions on this underappreciated tuber. It is extremely simple to prepare and even easier to enjoy.
The sweetness of the apple cider and honey against the subtle spice of the curry leaves you with a delightfully harmonious dish that you'll be happy you tried.
An important bit of advice is that curry can vary from store to store. A blend that you buy at your local grocery store will differ from a blend that you buy at a specialty spice shop. What's important is that you find a blend that you fall in love with and can use over and over again. Curry can be a wonderful addition to many foods, especially if you're looking for new ways to add inspiration to vegetarian dishes.
Special thanks to featured culinarian, Hayden Drews, for assisting in developing this recipe! This was a really exciting dish to test out, so we hope that you enjoy it as much as we enjoyed working on it.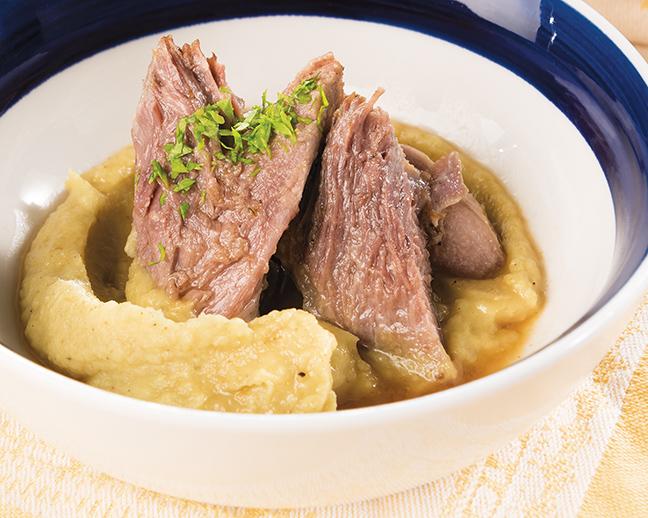 APPLE CIDER BRAISED PORK SHOULDER WITH CURRIED PARSNIP PUREE
Serves 4-6 People
Pork Braise and Glaze:
1 5-6 pound bone-in pork shoulder
10-12 pearl onions, peeled
3 cups apple cider
¼ cup apple cider vinegar
1 bay leaf
2 sprigs fresh thyme
2 parsley stems
1 star anise seed pod
1 tablespoon olive oil
1 teaspoon honey
Salt and pepper, to season
Parsnip Puree:
1 ½ pounds parsnips, peeled and diced
¼ cup cream
3 tablespoons cubed butter
1 teaspoon curry powder
1 ½ teaspoons honey
Salt and pepper, to taste
1.) In a large frying pan, heat the oil on a medium-high heat. Pat the pork shoulder dry with a paper towel, and season well with salt and pepper. Place the pork in the frying pan and sear on all sides. When all sides are browned, remove from heat and place in a large slow cooker.
2.) Reduce the heat to medium-low, and immediately add the pearl onions. Sauté lightly about two minutes, then add to the slow cooker.
3.) Add apple cider and apple cider vinegar, bay leaf, thyme, and parsley stems to the slow cooker. The liquid should cover about one third of the meat. Cook on high for 5-6 hours or on low for 8-10 hours, or until tender.
4.) Place pork on a plate and cover with foil to keep warm until serving. Skim the fat from the braising liquid, and strain into a saucepot.
5.) Place the braising liquid on the stove. Add the star anise pod and bring to a simmer. Reduce the liquid by about two- thirds. Stir occasionally with a rubber spatula.
6.) Once reduced, shut off heat and stir in honey. Add salt and pepper to taste. Remove the anise pod.
7.) While sauce is reducing, begin preparing the parsnips by bringing a medium pot of salted water to a boil. Add the parsnips. Cook until very tender, about 12 minutes. Drain.
8.) Place parsnips in a food processor, and blend.
9.) Add cream and butter, and process until smooth.
10.) Stir in the curry powder and honey with a rubber spatula.
11.) Add salt and pepper to taste.
12.) Place the parsnip puree on a warmed plate, and top with pork and glaze.
13.) Garnish with chopped cilantro, if desired.
Enjoy!
About the Contributor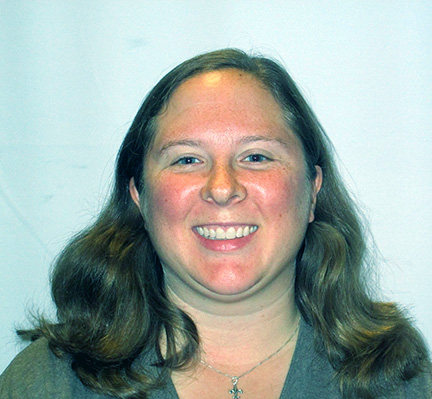 Kirsten Schmitt, Times Senior Editor
My name is Kirsten Schmitt. I joined the MATC Times because I was on my high school paper and really enjoyed the experience. I wanted to enhance my experience...