Club provides networking opportunities for students
Hang on for a minute...we're trying to find some more stories you might like.
The Welding Club recently met at the West Allis campus. The club has been in existence for more than 15 years.  Welding students from the one-year and the two-year programs can join. It is meant to help students with networking, and build camaraderie among students as well as the advisors. They plan and attend events that are of interest to people in welding. The club has several advisers; Darrel Iwanski, Basil Wilber, Lee Cerveny and the senior adviser, Bob Dricken.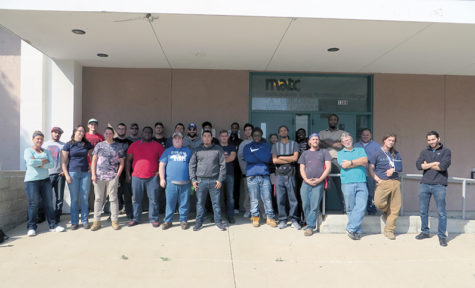 Photo by Welding Club
Pictured here (not in order) are: Latrell Shavies, Cody Carrasco, Hayden Mostek, Stephen Antenopoulos, Kameron Hadley, Ryan Schilz, Omar Valles, Jose Hernandez, Jack Brouch, Margaret Koeppel, Ryan Chugg, Brooke Carlton, Samuel Lux, Charles Freeman-Mesna, Joseph Ramlow, Royal Cumings, Gamaliel Valencia, Jesse Goss, Brian Glosson, Blaine Wisniewski, Robert Skenandore and Kyle Brash.