Come with me on a culinary journey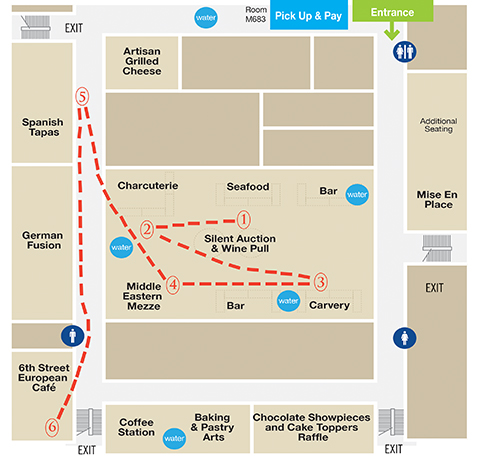 For the past six years the annual Five Star Food and Wine evening has served as a open door to the MATC experience for community members, partners and supporters to touch, taste, and test the fruits of labor from the college's best and brightest.
The event brings together the collective power of students under the direction of faculty in the Hospitality programs: Culinary Arts, Baking and Pastry Arts, Meeting and Event Management, along with Hotel/Hospitality and Culinary Management.
The event not only enables students to bring their academic preparation to life but also serves as a huge fundraiser for scholarships.
This year's event raised over $17,000 toward those goals. This year I invite you to come along with me as I recap my culinary journey of taste-testing stations at this year's event.
1. Chef Moran – Swedish Style Seafood
First stop on my culinary journey was a literal seafood feast. I started my journey with a serving of poached shrimp with Swedish mustard sauce – a sublime balance of savory and tangy. The raw oysters on the half shell were plump, fresh and easy on the palette. In my opinion, the only missing elements were a dab of horseradish and a dash of hot sauce.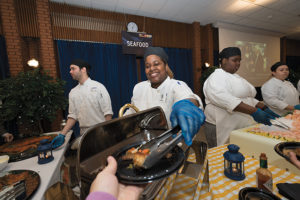 2. Chef Dess – Charcutererie/Fromage/Antipasta
For those of us new to French cuisine, charcuterie pronounced [shahr – koo – tuh – ree] is a style of cooking showcasing prepared meat delicacies like bacon, ham and sausages. This station had a smorgasbord of epic proportion: meats, cheeses, vegetables and pastas.  My favorites were the olives in all varieties, the pepperoncini peppers along with creamy brie and goat cheese. I thought at any moment the station staff would catch on to my never-ending olive eating. 
3. Chef Dess – Carvery
Oh, the carvery – a carnivore's paradise. This station was an emporium of delectable gourmet carvings of all kinds: beef, turkey, lamb and pork with homemade dipping sauces. My meat love affair – the juicy beef tenderloin accompanied with fig and wine side sauce.
4. Chef Reiss – Middle Eastern
Any Middle Eastern-inspired restaurant within miles could not have served up a better spread of cuisine.  My pick of the night – lamb schwarma with falafel and hummus. The lamb was perfectly roasted with a hint of ethnic spice, the falafel was moist on the inside with a slightly crunchy exterior and the hummus was the perfect accompaniment.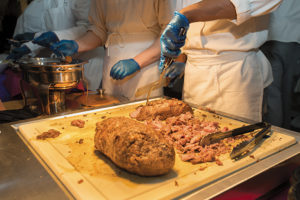 5. Chef Barton – Spanish Tapas
My hands down "don't stop til you get enough" vote goes to the croquetas de jamon (Spanish ham croquettes). A surprising culinary grand slam with tender ham in a crispy, fried breadcrumb coating.  My runner-up – the gambas al ajillo (chile garlic shrimp).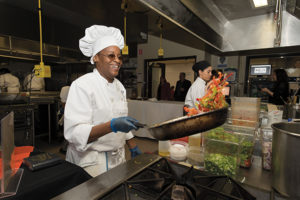 6. Chef Schneider and Chef Fogle – European Café
My excitement was truly met and exceeded at the European Café. I must admit that by this time my mind was saying "yes" while my tummy was screaming "no!" But a journey like this one was not made for quitters, especially for a dessert lover like me. This station featured artisan bread and bakery dishes with creative inspirations. My sweet treat – the tropical fruit verrine, a French dessert achieved by layering alternating ingredients into a single-serve glass or container.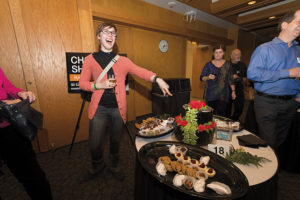 About the Photographer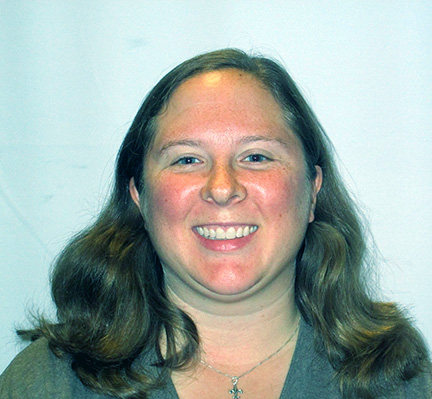 Kirsten Schmitt, Times Senior Editor
My name is Kirsten Schmitt. I joined the MATC Times because I was on my high school paper and really enjoyed the experience. I wanted to enhance my experience...