Who's hungry for a class?
The beginnings of the fall and spring semesters are going to bring a new buzz to the campus.  No, I'm not talking about construction buzz, but that of the new food truck class that will be starting this fall.
The course is "due in part to the demand from the community that exists among the entrepreneurial perspective and the advisory committee, especially in the urban area, to offer help with a unique skill-set that is food truck management," said School of Business Associate Dean Brian Stout. 
This class is tailored to be added to a student's schedule with a possible two credits going toward the culinary or baking/pastry programs; the student must be accepted into the program before signing up for this class.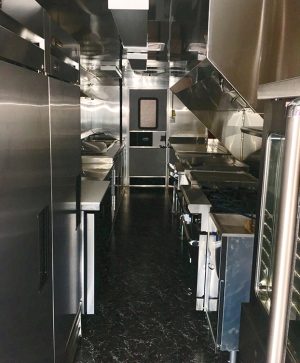 This is an exciting course not only for the students in the class, but also for all MATC students, staff members, and everyone around the downtown campus because the truck will be operating like the other fine student-run restaurants the college currently offers.
Although many details went into the creation of this class, one of the things Stout said he thought was exciting "is that the truck has a lot of flexibility to change the menu items. So I look forward to seeing the truck on the road and in action, and grabbing a delicious bite to eat."
During the three-week timeframe of the class students will learn:
Legal requirements for food truck operations in Wisconsin
How to operate a food truck
Mise en place – which means everything in its place
Various stations of the food truck
Marketing and sales
Menu
Design