Employee giving campaign gives thanks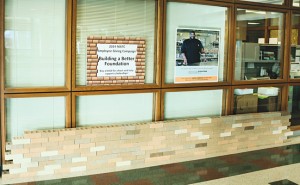 The Giving Campaign has extended its options to gain scholarship resources by coming up with new ways to collect funding for its "Building a Better Foundation" theme. One of several ways incorporated this year was a purse sale, partly organized by Dawn Carrillo, media designer for MATC.
"Bags for Scholarships was a fun way to raise money," according to Carrillo. "Who doesn't love looking through tables of purses, finding the perfect bag, and paying only $5?" They did collect over $1,000 towards the cause.
"Mequon Campus heard about the idea," Carrillo stated, "and Sandra Webster organized their own sale the following week, using the bags that didn't sell along with ones collected."
She shared that designer bags went for a slightly higher $25, but were all sold only minutes after the sale started. Each purse had a thank you note placed in it: "You've just invested in an MATC student."
The team would like to remind shoppers that as they get new handbags this holiday, set aside used purses for the cause in the future. They can start early collecting for the next "Bags for Scholarships."
They will be donating all the unsold bags to women shelters in the next few weeks. This is yet another positive outcome from the fundraiser.
"Over 390 MATC Foundation scholarships were awarded last year," Carrillo mentioned, "but over 900 students were denied due to lack of funding. Let's bridge the gap together!"
Another big hit to get higher involvement with the smaller costs of campaigning was the Local 587 Foundation Brick Sale organized by Cindy Konieczki, who thought it would be a lively and different way to challenge the way funds can be acquired. For $1 a piece, she believed that selling the bricks one by one was a good way to get people interested who otherwise wouldn't be.
"I am proud of the MATC community for stepping up and sponsoring such a good cause," Konieczki relayed.
"I was delighted with the positive response we received from faculty, staff and students," added Christine McGee, executive director of the MATC Foundation. "People had fun with it and knew they were supporting something important…scholarships for our students. The events also created a greater awareness of the overall Employee Giving Campaign, which helped increase pledges."
About the Contributors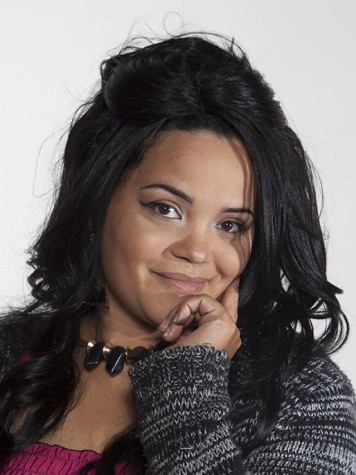 Teresa Rae Butler, Times Scene Editor
There is a certain capturing of the heart and mind that happens to people who love their school and love their school newspaper. I am one such person....