Ladysmith Black Mambazo harmonizes for peace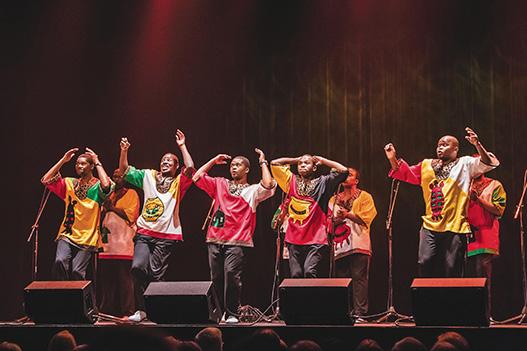 Ladysmith Black Mambazo, the four-time Grammy Award winning, all-male choral group from South Africa, enchantingly delighted the Pabst Theater audience, Feb. 15.
They brought the house down with selections from, "Live: Singing for Peace Around the World." Their Grammy for that album was actually on display during intermission, surrounded by a collection of T-shirts and CDs.
Using the vocal style of Isicathamiya, this historical chorus was founded by Joseph Shabalala in 1960. Their rhythmic acapella, South African Zulu sound, infused traditional dental clicks with bird calls in a seasoned gumbo of strong, mellow harmonies. High and low riffs, long winded ranges, coupled with well timed, unpredicted, sometimes militant dance movements surprised the audience into a series of standing ovations.
The performance of "Long Walk to Freedom" was described to us as infinite celebratory thanks to the late, great, former South African president, Dr. Nelson Mandela. High kicks, foot shuffles in tow and low-step marching brought the visuals needed to understand the glory of liberation. It reminded viewers to continue to rejoice South Africa's over 20-year appreciated democracy. Ladysmith Black Mambazo is a swaying, stepping, precisely trilling family of brothers, cousins and sons recognized globally, even in American music hits. They can be heard on Paul Simon's "You Can Call Me Al," and in Michael Jackson's "Moonwalker" movie, "The Moon is Walking."
Their unforgettable and yet perfect harmonies go beyond the soul, transcending listeners to a time and space where dance and music govern daily village life.
Their strong message of peace and harmony was definitely received and I thoroughly enjoyed them.
About the Contributor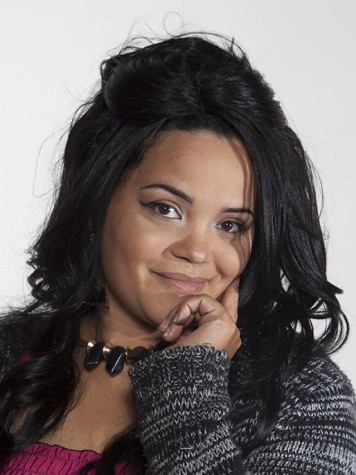 Teresa Rae Butler, Times Scene Editor
There is a certain capturing of the heart and mind that happens to people who love their school and love their school newspaper. I am one such person....