Saint Patty's Day dancers jig Irish joy
Once again, the tradition to celebrate St. Patrick's Day while watching the art of Irish dancing was enlivened by Kinsella Academy of Irish Dance. With two knock-out performances given at the Downtown and West Allis campuses, they frolicked through the hearts of clapping, lucky onlookers. The traditional steps of the Irish jigs, treble reels and hornpipes were made dainty in fancy footwork.
Young performers stepped with sparkle and shimmering shine in their luscious costumes in vivid color combinations of green, black and gold, pink and midnight and royal blue velvet. Curls bounced on the girls' heads while smiles stayed on their happy faces.
A few young fellows twirled their gals 'round for the adoring crowd. Brigid Kinsella-Alba (formerly Brigid O'Sullivan) coordinated the group, and played the fiddle along with her husband, Ryan, who kept perfect rhythm with the drum.
Toward the end, MATC students were asked to come out on the floor to learn a few steps of an Irish jig. Some were so intrigued they signed up for adult lessons offered at the Kinsella Academy of Irish Dance.
For class information, contact them at the Chase Commerce Center, 3073 S. Chase Ave. in Bay View.
About the Writer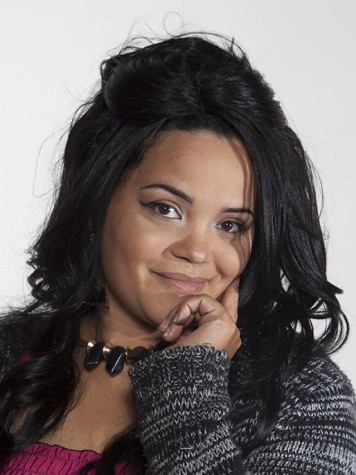 Teresa Rae Butler, Times Scene Editor
There is a certain capturing of the heart and mind that happens to people who love their school and love their school newspaper. I am one such person....