Mequon names new student government officers
The Mequon Campus Student Government recently elected new members. President Robb R. Rusch is graduating in May with a degree in IT Information Systems Security, and will continue at MATC to complete a degree in IT Information Network. Rusch loves being a part of the positive force for the student body and is committed to making student life better. He seeks to be employed by Johnson Controls, Kohls or Northwestern Mutual Life as a junior IT administrator, and feels his education here has been very beneficial.
"This school provides a great platform for learning," Rusch said, "but you do have to apply yourself to get the most out of it." Rusch has two sisters and a brother, collects antique toys from the 1920s to 1940s, and has a 25-year-old turtle named Tyrone.
Jack Skelton-Miller, vice president, plans to complete a degree in IT Information Systems and Security this summer and will transfer to UW-Milwaukee to complete his degree in Information Studies.
Skelton-Miller would like to get a job in the IT world at the two or three tier level, be a manager at a tech consultancy or work for Johnson Controls or Sentry Link. Skelton-Miller joined student government to help empower the other students and enjoys the enhancements to his social life the membership brings. Skelton-Miller is an only child, has a golden retriever named Mozart and enjoys playing chess, League of Legends, and with his newly established Linux system.
Wilhelm Fehlhaber, secretary, is graduating this May with a degree in Environmental Heath and Water Quality Technology. He is also president of the Environmental Club. An inner calling to be involved led him to join student government. One of his strong desires is to establish compost centers at all of the food consumption points on campus.
"Composting works in harmony with our great planet Earth," Fehlhaber said. He enjoys his vegetable garden, the arts and music. He has one sister, his dog Koda, and a cat named Shadow. Fehlhaber's father is an MATC alumnus.
Rose Paulus, treasurer, is working on a Human Services degree. Paulus' passion is to help teens with learning disabilities, preferably in junior high school, because she has epilepsy and understands their needs. She likes 4H, friends and family, and would love a job in the public school system when she graduates.
"MATC is great because it is affordable, friendly," Paulus said, "and can make a real difference in so many lives."
Karen Faye Vogel, corresponding secretary, is only two classes away from a degree in Office Technology. Faye Vogel already has a Horticulture degree but feels the office technology knowledge will give her a leg-up on the competition in the job market. Faye Vogel is a former president of the Horticulture club, and being semi-retired, is really enjoying being back in school.
"I bring stability, new ideas, and encouragement to the other reps to grow and become better leaders," Faye Vogel said. "MATC has been great for me because it keeps my mind and body active." One of 12 siblings, she likes to bowl, camp, do ceramics and travel.
The members of the Mequon Student Government who serve as Student Representatives are James Standberry, Madeline Carlton, Sarah C. Smith, Deshunna Parker Goode, Jasmine Johnikin, Aaron Hall, Francis Lubinski, Sarah Speber, and Kayla Madlock. The volunteers are Christopher Johnson, Diana Araceli Mora-Gonzalez, Amanda Wagner and Nathaniel Litivn.
About the Writer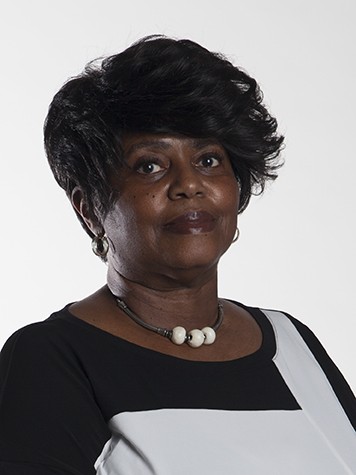 JoAhne Penney, Mequon Campus Editor
A naturally nosey person, JoAhne Penney has enjoyed finding out what is going on, and telling others all of her life. She has been out of school for decades,...