Student organizations and clubs looking for new members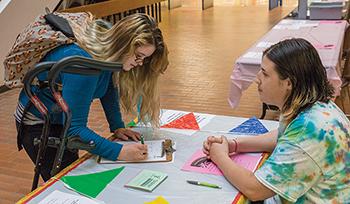 Get more out of your time spent on your MATC campus. Get involved in an organization or club! There are many to choose from; for a complete list, go online to the Student Life section of the MATC main page. Clubs and organizations offer students opportunities to have fun, build leadership skills, camaraderie, networking and other forms of support.   The great benefit of participation is that you demonstrate to future employers you are a team player and are willing to go the extra mile, both highly desirable assets.
At the beginning of each semester the clubs have recruitment fairs at each campus. The Mequon campus and Oak Creek campus held their Recruitment Days on Tuesday, Sept. 8. Clubs were able to set up displays and actively recruit new members.
Student Government is one of the most involved organizations.  They work closely with the school administrators to ensure a satisfying educational environment exists, and they offer great opportunities for professional and personal development. Student Government requires you to campaign and be elected. A formal application and a candidate endorsement form of a minimum of 25 students must be submitted prior to the election deadline.  This process ensures that the student can interact successfully with the student body, and helps the student get to know other students at their campus.
Oak Creek campus has the Fire Science Student Organization, Criminal Justice Student Organization, Imaginative Fiction SciFi/Fantasy/Horror Club, Gay Straight Alliance and the Supply Chain Management Club.
Mequon campus offers the Cyber Security Club, Environmental Club, Horticulture Club, Biotechnology Network, Student Government, and Nursing Club.
There are sports teams: men's and women's basketball, soccer, women's volleyball, softball and men's baseball. Teams compete nationally in the National Junior College Athletic Association events. MATC coaches and athletic staff are dedicated to helping each student strive for and reach excellence.
The Downtown Milwaukee and West Allis campuses also offer clubs. Several clubs have a presence at all locations, while others are campus specific. To join most of the clubs or organizations, you need to offer a commitment to the club's success, be a student in good standing and have a GPA of 2.0.  Most clubs have no or low dues. There is something for everyone.
About the Writer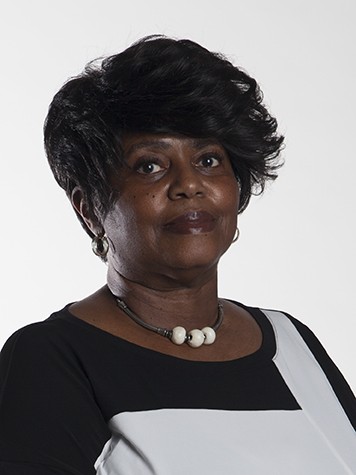 JoAhne Penney, Mequon Campus Editor
A naturally nosey person, JoAhne Penney has enjoyed finding out what is going on, and telling others all of her life. She has been out of school for decades,...