Emotions flow through Nicki Bluhm's concert
With a glass of red wine in her hand, and swaying to the music, Nicki Bluhm impressed the crowd at Shank Hall with her great vocal range on Nov. 9. Bluhm, who left the group the Gramblers, is debuting her new solo album, "To Rise You Gotta Fall."
Commenting on her leaving the Gramblers, Bluhm said, "I think it's important to do things that scare you. Going out on my own at this stage in my life felt like the right thing to do given my circumstances. Transition and change require courage. Being brave forces you to grow and have new experiences and that's what I'm interested in."
Bluhm, referring to a divorce and move from California to Nashville, wrote about her experiences over two years in her album. She mostly performed original songs off her new album, which was recorded in Memphis, but she also covered a few singers like Patsy Cline.
Her bluesy, folksy music with a touch of country not only impressed the crowd, but her raw emotions did too. The audience could feel her emotions on stage and see them too. She was very expressive. Not only that, but she also moved to the music and would sometimes move behind her band so that they could be featured as well. Her band included two guitarists, a pianist and a drummer, all from Nashville.
Bluhm's musical inspiration is, "from my inner world. Emotions I am grappling with tend to make more sense after I've taken time to investigate them. Writing about it helps me in the process of self-reflection and understanding. The hope is that my songs reach other people struggling in the same ways and help them to process their emotions."
She performed a song off her new album, "You Stopped Loving Me," which was depressing, but as she said, there's happiness in it too.
Bluhm also gave advice to the audience, "Life is about letting go of control and waiting for a sign of what to do next. I realized that it's your instincts. Trust your instincts."
She ended the performance with "It's OK Not to be OK." She said about the song, "It's about owning your feelings even when you're not alright. It's OK not to be OK all the time. You're human."
About the Contributor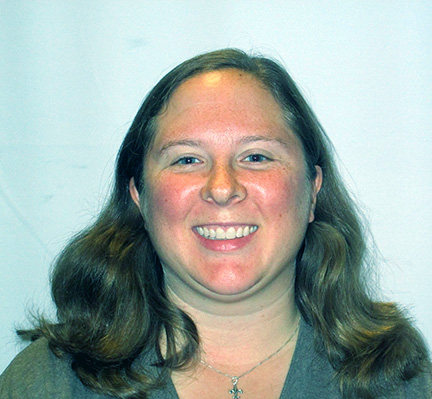 Kirsten Schmitt, Times Senior Editor
My name is Kirsten Schmitt. I joined the MATC Times because I was on my high school paper and really enjoyed the experience. I wanted to enhance my experience...