One more song, one more song, Houndmouth tears Turner Hall down with their performance
Opened to the sweet, protective drawl of Cicada Rhythm, Milwaukeeans and those abroad turned out at Turner Hall to receive Houndmouth on Oct. 29.
Totally a band designed for the working class, rule breakers and good timers, it's not really a musical combination delivery we're used to on the context.
While making their Brew-town stop in their "Little Neon Limelight" tour, named after their latest CD, there was grit, and sweat, smiles and tell it like it 'tis "oh well" shrugs.
The "Whoops, somebody messed up again; let's drink,"  approach to crossing country with rhythm and blues and rock and roll were delightfully embraced by the crowd as they sang along to cuts like "Sedona," and  "15 years," a song that ingeniously changes tempo and mood. Matt Myers (lead singer and guitar), Shane Cody (drums),  Katie Toupin  (keyboard) and Zak Appleby (bass) have really nailed the jolly goodness of having three guys sing with one girl. 
With a name like Matt Myers, the lead guitarist has easily found the most excellent party fans.
His swift acoustic solos, switching from electric to classic guitar while having a hell of a good ol' time, are hard to forget.
True to blues, the group does a great job of storytelling about love, life, paying bills and getting on by like John Cougar Mellencamp's "Little Pink Houses," but with their own originals like "Casino (Bad Things)," a song about not being able to trust the government, so now what?
You've guessed it. Bad things.
With nimble finger strumming and plucking on a Johnny B. Goode style and rockabilly ability, let's hope they will one day be performing largely with Chuck Berry before being inducted in the Rock and Roll Hall of Fame.
Until then, they are already famous.
Houndmouth let the crowd yowl over two encores, departing with  "My Cousin Greg" and again after being lured right back out to the stage by the rowdy crowd chanting,  "One more song! One more song!" to give them "Can You Get to That."
About the Writer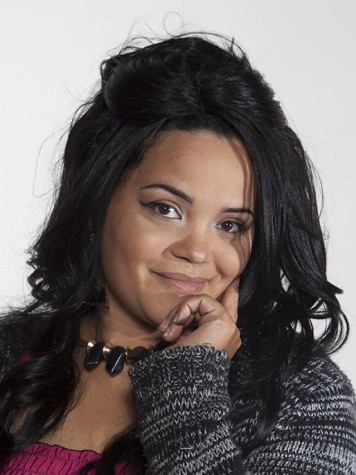 Teresa Rae Butler, Times Scene Editor
There is a certain capturing of the heart and mind that happens to people who love their school and love their school newspaper. I am one such person....