EL VY takes Turner Hall beyond
The dreamscape synth-pop sequences of Soren Juul prepped listeners for the billowy, futuristic float of EL VY. Changing emotions in a fog filled room; the group came to Turner Hall on Nov. 20 to cast uncanny allure in their shadow of song.
With their debut album 'Return to the Moon,' Milwaukee listeners were well aware of the main track currently in National rotation, jammed on our city's very own, 88.9 radio station. Anyone who has ever heard the strange daunting of "Forever Young," by Alphaville, will definitely understand the treasure-istic capability that EL VY is harnessing. They are embraced huge in Europe because of it with quite a few sold out shows on their current EL VY Tour.
Among the mellow mix of terrestrial timing, they harbored lingering love letters, and political poignancy cut from funny, yet frustrating urgency. The album is like a soul-serious Mad Hatter singing for the sound track of Being John Malkovich; absolutely unforgettable, tricky and totally sane as more people get in on it. It's a collaboration of a unique chuckle and a lilt of gloomy whisper with edgy lyrics like in, "I'm the Man to Be." There's a mash up going on between Matt Berninger, (Lyricist and baritone on lead vocal), and Brent Knopf's well put background vocs over a kicky, keyboard frenzy.
Somewhere between space age melody and on point drums that build at times over a monotone melancholy of smoky- sexy madness, we have to believe they are magic. And they are.  The title of the main track shares the title of the album and has a catchy guitar pluck riding behind the chorus.
There was a point in the concert where they performed the Fine Young Cannibals, "She Drives Me Crazy," and the crowd went to pieces, so when they came in with more of their own works, all was ready to lift them higher in ovation as a standalone sound in Indie-rock. It's nice to go someplace different. EL VY, Milwaukee thanks you.
About the Writer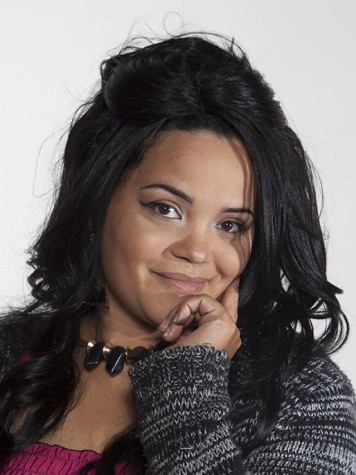 Teresa Rae Butler, Times Scene Editor
There is a certain capturing of the heart and mind that happens to people who love their school and love their school newspaper. I am one such person....