Peter Murphy strips Turner Hall down
Lovers of goth, glam rock, post punk, alternative and other genres, lovingly swayed to the sounds of Liv Mueller, a long-time Milwaukee talent, awaiting the following act, originally from England. The crafty artist knocked listeners out with her gem, "Voodoo Love," opening for the "ears up sharp" show of Peter Murphy, April 13 at Turner Hall. The Stripped Tour is Murphy's intimate acoustic kiss to the audience followed by a interpersonal meet-and-greet where copies of "Go Away White" can be purchased and signed.
Sometimes referred to as "The Godfather of Goth" by followers, Murphy's dramatic show of stage presence is nothing short of a haunting, dancing and dark-romancing of minds. Assisted by back-up vocalist bandmates, Emilio China ( Zef Noise) and John Andrews (Loudboy), the kindred spirited men on stage commanded attention.
China's electric acoustics of violin and bass brought a sound echoing the Middle East, and guitarist Andrews added another layer of character. Pickling out Renaissance-like marches, such as "King Volcano," a gypsy-like ballad from the Bauhaus album "Burning From the Inside" (1983 – Beggars Banquet), Murphy has the commandeering voice of a Master. His songs reflect an ideal of hell, heaven and in between.
No stranger to film and TV, he is the same gentleman fighting the wolf-beast in the movie "Eclipse" from the Twilight saga and was the spell-binding guy singing on the fence in the opening act for the 1983 feature, "The Hunger," starring the late, great, David Bowie. In regards to the passing star, Murphy's tear-pulling performance of Bowie's "The Bewlay Brothers" was another unforeseen treat to cherish. The stunning show relinquished popular Murphy hits such as "All Night Long" and ended with a three-time encore, which departing fans finally paraded out the door with "She's in Parties," another song from Murphy's Bauhaus days.
According to Murphy's Facebook page, the CD can be purchased in this manner:
"Peter Murphy has created a limited series of 200 hand-painted GO AWAY WHITE CDs.
These CDs come from the last ever remaining physical copies of Bauhaus' final album and are from Peter's personal stock.
Hand water-colored, signed, and numbered by Peter, each CD in the series is a very special one of a kind piece of art. Also included is the collectible, Shepard Fairey designed Bauhaus sticker. Multiple CD purchases are allowed with an adjusted shipping price so please contact us at [email protected] for special shipping."
About the Writer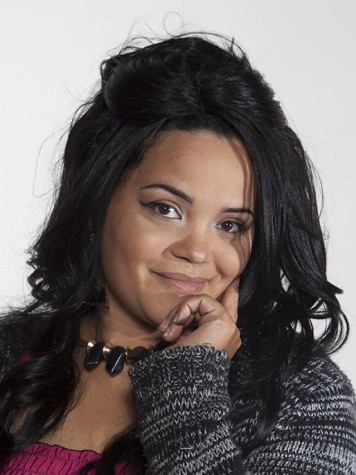 Teresa Rae Butler, Times Scene Editor
There is a certain capturing of the heart and mind that happens to people who love their school and love their school newspaper. I am one such person....