Josienne Clarke, Ben Walker bend ears at Back Room
Liv Mueller (of The Lovelies) rocked the crowd as a special guest and awesome opener for Josienne Clarke and Ben Walker at Colectivo Coffee's Back Room on Sept 18.
The star duo consists of gifted guitarist, Walker, and the pristine voice of Clarke, accompanied by two microphones and a soft spotlight.
An intimate performance of melancholy melodies, such ballads as "Something Familiar" give the presence of wet autumn days filled with a sadness and loss of opportunity.
Proving that there is a strong desire for this kind of genre, the audience held tight to each lyric softly escaped from the old-soul of a young miss who does rival anyone worthy of the top of 1960's folklore.
With every billowy layer to each soft sung thought in contemplation, the music has this calming effect to figuring out the worst. Some pieces, like "The Light of His Lamp," give a lullaby approach to being lost in consciousness and somewhat partially asleep.
Mostly giving half hopes to dire straits, one can also hear the fortunate presence of a renewed spirit in music and can appreciate anything Clarke sings with Walker playing the picker.
Together, she and he hold the same ambient gift as the need to hear water traveling over moss-covered rock through a divine brook in an otherwise quiet, mysterious forest. The girl can remake "Greensleeves" to Walker's whimsical, magical plucking of strings and rake in a killing with that golden-coated voice from the heavens.
Memorable yet catchy scenarios of weariness and dreariness of the moon were captured in "The Waning Crescent," and delivered straight from their brand-new "Overnight" album release.
The title track, and the entire production, are a brilliant patchwork quilt to cover up and wine with, cherishing the simplest form of power through an angelic voice over a superb instrumentalist.
In a world filled with quick apps, fast food and tight schedules, "Overnight" is a lie in the grass, slow it all down, re-centering, rebooting, musically healthy treat for the soul.
More can be learned at www.JosienneAndBen.com.
About the Writer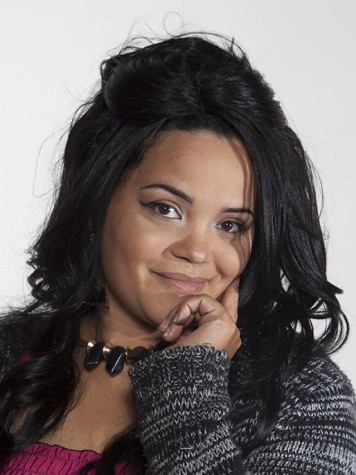 Teresa Rae Butler, Times Scene Editor
There is a certain capturing of the heart and mind that happens to people who love their school and love their school newspaper. I am one such person....