90th Annual Holiday Parade a Milwaukee success
On Sat., Nov. 19, the Milwaukee Holiday Parade took to the streets with a tradition that has been standing strong for 90 yrs. Since 1927, Milwaukeeans have enjoyed the free event. The turnout on the cold brisk day included bundled spectators holding hot chocolate, cameras, blankets and joy in their hearts. Starting with the Police Motorcycle Escort, and Marquette Army ROTC Color Guard, followed by a sighting of the, "Milwaukee Holiday Parade," banner, onlookers cheered on the marching bands, police officers, people in media, a cast of Christmas characters and the generous sponsoring family of the parade itself, (J.C.)  Johnson Controls. Sue Vincent, V.P. of J. C. was the Grand Marshal and the company also provide many volunteers to help with festivities.
Children watched as animals from venues such as the Milwaukee Dog Training Club, obeyed commands, did tricks and heeled along the way, followed by high school marching bands ranging from Golda Meir, UW, and Rufus King to Lincoln Center of the Arts. There were camels, horses, Milwaukee Brewers Racing Sausages, and Geoffrey the giraffe from Toys R Us.
Popular appearances by Ronald McDonald, Curious George from PBS, Milwaukee Dancing Grannies and even favorites from Star Wars joined the Santa Claus north pole float, Holiday trains,  the Gingerbread girl and boy, Cinderella and her Prince, waving, smiling young ladies and jolly elves. Other notable marchers such as Pick & Save and the Hunger Task Force, Jelly Belly and The Milwaukee Rep Theater for the Christmas Carol were also there to make a presence along with the Oscar Mayer Wienermobile. The winter wonderland of fun ran from Astor St. and Kilbourn Ave., up to Old World Third St. where they made a left and ended up at the Shops of Grand Avenue. I love a parade!
About the Writer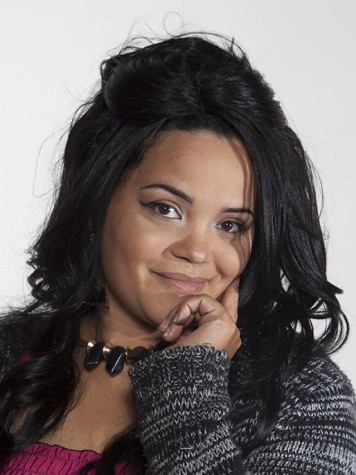 Teresa Rae Butler, Times Scene Editor
There is a certain capturing of the heart and mind that happens to people who love their school and love their school newspaper. I am one such person....