The Student Spotlight is designed to introduce your classmates, not as students, but as people. This segment highlights students' answers to two open-ended questions – "What is important to you?" and "What are you proud of?" In this edition of the Times, we focused the spotlight on one student from West Allis and one from Oak Creek.
Name: Kimberly Haynes (Student Government President West Allis Campus)
Age: 53
Program: Paralegal
From: Milwaukee
What is important to you?
"Family is most important to me. I have five children, two are still in the house. Education is also very important to me. I try to use my participation in school to encourage my children to enroll in classes as well. Also, I think it's really important that we focus on bringing in-person classes back to the university. In my opinion, online classes just don't provide the same level of education, and having in person office hours with my professors is extremely important."
What are you proud of?
"I have a 23-year-old who is considering programming; I continue to push him to complete a college program to help with his job search, but I am proud of him for even considering school. I am proud of my 16-year-old for signing up for classes, and I am proud of my oldest daughter for graduating! Last semester, I finished my classes with four A's and one B. Not only was I proud of myself, but it was very warming to see how proud my kids were of me."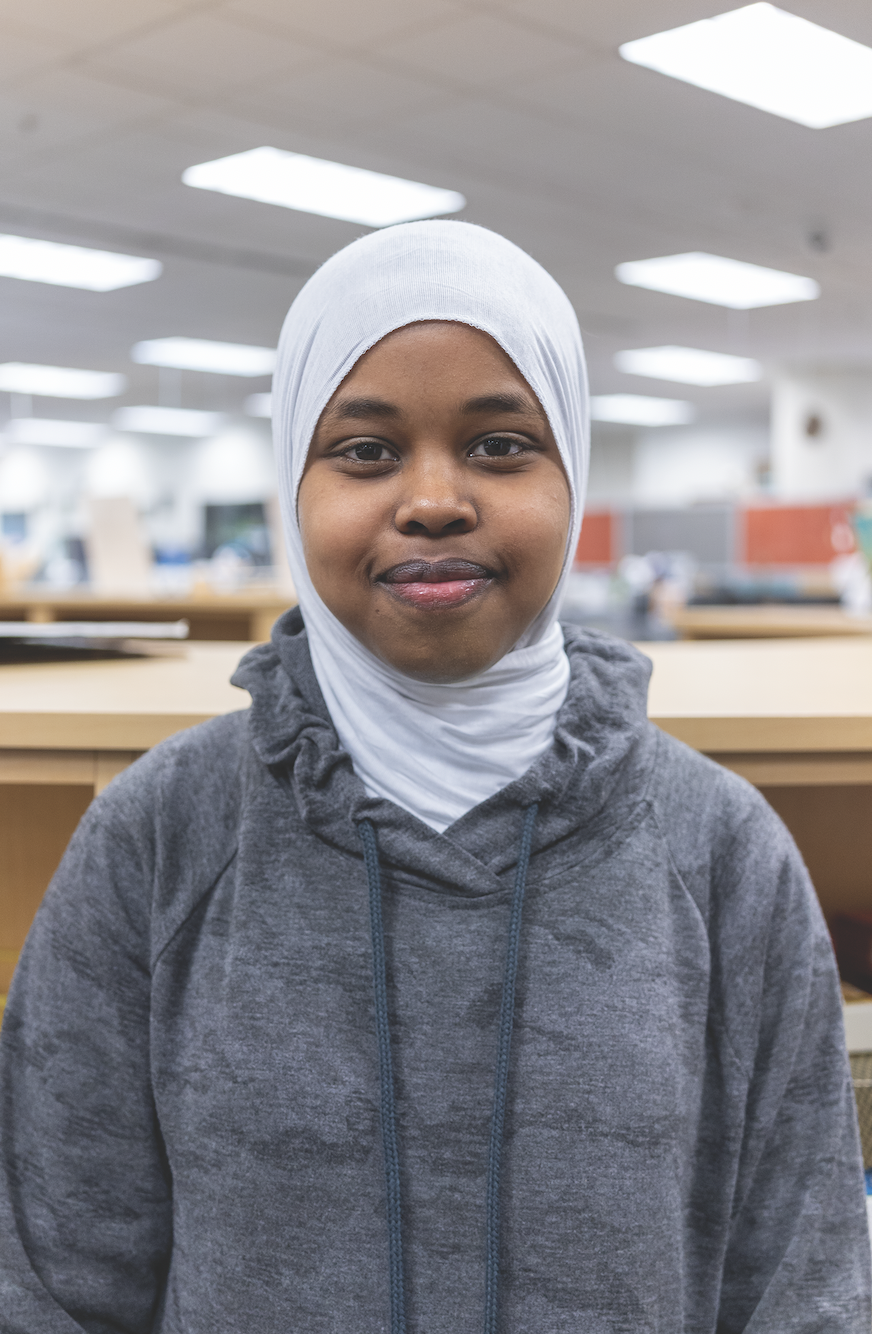 Name: Ruweyda Isse (Student Government President Oak Creek Campus)
Age: 18
Program: Dental Hygiene
From: Somali
What is important to you?
"My family is easily the most important thing in my life."
What are you proud of?
"I'm really proud of myself for always doing my best in anything that I do."
If you would like to nominate yourself or a classmate for the next Student Spotlight, please email us at [email protected] and use "Student Spotlight" for the subject line.