Impending interest rates doubled
Congresswoman Gwen Moore addresses impending student loans increase
On June 10, Congresswoman Gwen Moore addressed MATC students about the impending danger higher student-loan interest rates pose. Moore held her conference at the MATC downtown campus.
If student loans doubled as planned on July 1, many students would be adding to their already crippling debt. The rate on Stafford loans would double from 3.4 percent to 6.8 percent. Currently 7 million students across the country rely on these federally subsidized loans.
"This is a national crisis for everybody, not just the student debtors," said Moore. "Student loan debt surpasses auto loan, credit card and home equity debt combined. In our recovering economy, it is absurd that we are even debating whether or not to keep student-loan interest rates low."
If Congress does not stop the increase student borrowers will have an added $4.3 billion in debt added to the burden of next year's loan. Students that are obtaining an education to become fully functional members of society are crippled by the cost of earning the right to a degree and to a better future.
According to the Milwaukee Courier, "the Congressional budget office calculated that the government will make $51 billion this year off student loans." That seems to be counterintuitive. In order for the country to produce educated leaders, it is placing a grip of debt on those who seek an education via student loans.
President Obama has been looking at ways to address this issue. "Helping more of our young people afford college should be the forefront of America's agenda. It shouldn't be a Democratic or a Republican issue," he stated at the University of Colorado-Boulder in April 2012.
Obama's detailed plan includes lower interest rates now, more affordable repayment options and a fiscally responsible solution. Many hope that Obama's plan is to find a long – term solution and not continue to fight this same issue every year.
About the Contributor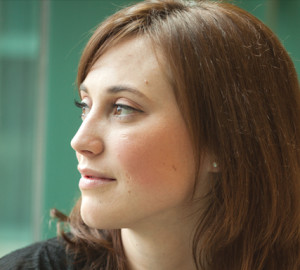 Robyn Wiggill, Opinions Editor
I heard about the Times in the spring of 2012, after hearing Adviser Bob Hanson talk to my class. I was tempted to join but unsure of my skills. The push...