Student Accommodations Services is here to help
"It would be almost impossible."
That's how Ozzie Burt imagines getting through college without the resources he uses at the Student Accommodations Services department at MATC. Burt is a Physical Therapy Assistant student who was diagnosed with a degenerative eye disease shortly before he enrolled.
"In 2007," Burt shared, "I went to the eye doctor and he told me that I had retinitis pigmentosa, also known as RP. He told me that there was nothing that could be done and that cataracts could start to form and that I possibly could go blind later on."
Symptoms of RP include no peripheral or central vision, poor color separation, and blurring. There is no known cure.
Burt was unaware of the help he could receive from Student Accommodations when he began his education at MATC, but he made his problem known to his instructor.
"I attended one of my classes," Burt said "and I explained to the teacher that I had some difficulties with my vision. She was the one who pointed me to Student Accommodations. I came down here. They instructed me on everything that would be helpful to me and from there I explored the different equipment and things of that nature."
Burt did not initially need the full slate of services available through Student Accommodations, but in time, his condition worsened and his needs increased.
"It didn't really bother me as much until a year later," Burt explained. "That's when I started to use the equipment more and more. A few years after that, I had cataracts. I had to have laser surgery to get it removed from both eyes."
Now Burt is dependent on the services he receives through Student Accommodations. He thinks he could make do without them, but the difficulty would be nearly insurmountable.
"I don't want to say impossible, you know, because all things are possible if you work hard. It would be almost impossible without the accommodations I get here," he said.
Burt's attitude is emblematic of the department as a whole: work hard and get the job done. If there's an obstacle then there must also be a solution.
Catherine Bohte is the coordinator and instructor for the department at the Downtown Milwaukee campus. Bohte understands the ins and outs of the offerings and sees her job as a chance to provide students with a fair shake at a quality education.
"We level the playing field," Bohte said. "We're not here to give an advantage but we're here to help the student compensate for what the disability is interfering with. We don't water anything down. They do the same work, but they have an equal opportunity to learn."
What MATC provides is what Bohte thinks everyone deserves.
"I think education is one of the most important things in everybody's life," Bohte shared, "and people should have equal access. All that people with disabilities want to do is be treated like everyone else and work and earn money and take care of themselves and be independent, just the same things that everybody else does. This gives them the chance."
Bohte is aware that the students she deals with can have a more uphill trudge than students without disabilities, even if they have some responsibilities in common.
"Sometimes it can be quite hard because, just like everybody else, they might have kids at home," Bohte said. "They may be working a job or two to pay their bills and they're studying and trying to carry full loads just like everybody else."
Some of these shared lifestyle conditions are the reason MATC is the right place to be for students who have had difficulty finding success at other institutions.
"A lot of them have had really bad experiences in school," Bohte explained. "They might have experienced failure or ridicule from students and a lot of the bad things they've experienced in some of the other schools, they don't usually face here. Our students at MATC are adults. I think they treat each other with more respect and they are a lot more understanding of people and differences."
According to Bohte, even the treatment students receive from their MATC instructors has created a supportive setting that is a welcomed change from what they may have gone through previously.
"It's an environment that many of these people have never had in the past," Bohte said.
That is not to say that any students receiving help have taken the easier way out. Bohte is not of the opinion that the use of the services her office provides is a quicker way to complete coursework.
"A lot of times it takes longer to use these accommodations. It all looks nice and easy but when you have to listen to the audio version, it takes longer than if you were just going to look at it and read it yourself."
The Downtown Milwaukee campus Student Accommodations Services office features several facets that are uniquely designed to create an optimal learning environment for a wide variety of students with disabilities. It was a crucial goal for the department.
"Our room and the rooms at the other campuses for our department were designed to be fully accessible to students," Bohte said. "We want people to be independent and treated respectfully. This room is supposed to be a model for that."
The muted blue paint motif adorning the walls of the Downtown Milwaukee office is soothing to the eye.
"Looking at even the color of the walls," Bohte explained, "what we did was choose a color that would have a pleasant yet calming effect. We didn't want people excited. We want people to be calm." The material and pattern of the carpeting was also a major consideration.
"We looked at the carpeting on the floor," Bohte said, "and our designer went over to IndependenceFirst and looked at what they had and the carpeting was chosen so that it would not be difficult for wheelchair tires to turn on because certain carpets make it difficult to turn on. They get caught." IndependenceFirst is a community-based, non-residential independent living center in Milwaukee that serves as a resource for citizens with disabilities.
"The darker brown along the edge there," Bohte continued, "that's so a person with lower vision but has peripheral vision can see where the wall is. They can find a pathway around the room and so they're guides to the boundaries of the room."
The atmosphere of the room was another important design factor that went beyond helping students see their coursework. They also need to breathe.
"The lighting is all diffused lighting because there are some people that have difficulty with glare," Bohte explained. "Even off the white paper, it's very hard for them to see. The ventilation was improved because we have people with different health disabilities, and so we wanted the best environment possible."
Students who utilize wheelchairs for mobility will find the office to be very welcoming.
"The countertop in the front is lowered so that a person in a wheelchair comes up and gets face-to-face contact with whoever is sitting there," Bohte said. "That way, nobody is looking down on them. They can sign-in; they can do what anybody else would want to do."
The work stations can be raised and lowered at the push of a button.
"All the tables where the students come into work, except for one, are all adjustable height," Bohte shared. "They're electronic. We have some older ones that are crank style that we'll put into classrooms, but we've got the electronic ones in here."
Even the regular chairs aren't exactly regular.
"The chairs are all adjustable height; they're padded," Bohte said. "They're set up in a way that they'd be supportive for a person with a back injury and we have a number of those. The covers are all cleanable in case there's any kind of problem. So all of those things were taken into account for this room."
MATC students can expect to find the same level of commitment to serving them at all the campuses and not just downtown.
"The other campuses are using the same type of specifications," Bohte said, "and they're now all done so the students on each campus have the same access to the services, the same quality as they would if they were downtown. That was important to us too."
Throughout Bohte's history with the institution, she has seen a marked improvement in the quality of the facilities.
"We've had some really terrible locations," Bohte explained, "but now we've got good locations and good rooms with good equipment, good services and I think it's nicer for the students. Nobody wants to be tucked away in a bad room. Now we have good locations and good rooms and they're designed to be accessible and used, and we want them used."
Testing accommodations are handled in the office. Students who are approved for accommodations can make use of private testing booths that reduce distractions for students and give them access to the software and equipment they need. Bohte and staff work diligently to ensure a strong level of integrity is upheld that is on par with the all-student Testing Center.
"Maybe even tougher because we're always walking around," Bohte said. "I think that test integrity is really important to our students and to our program, and we've worked really hard for that over the years because, when you've got students that are taking a test in another place and let's say they're doing well, people might think oh, sure, they're giving them the answers. But we're not."
The testing accommodations were a major boon for James Byas, Hotel and Hospitality Management program graduate and Student Outreach staff member, who suffers with testing anxiety.
"I was getting distracted very easily," Byas explained, "and it felt like, in the testing room, you're not under pressure. For me, when a student was finishing, you're feeling like you're left behind. So in the testing area, you are working at your own pace. And that was a good thing for me."
Ozzie Burt uses the office a lot. Student Accommodations has several different tools for students with a visual impairment.
"I use a program called Zoom Text, which allows you to magnify just about any and everything that appears on the screen," Burt shared. "Also they have keyboards that have big letters and numbers on them."
Burt can use that equipment in the campus Accommodations office or have them brought to him in class.
"We also have some equipment that we put into the rooms," Bohte explained. "The CCTVs will magnify print, so we could put papers underneath it and we could change the background if it's a color one, so maybe it's a blue background with yellow print."
Changing the color scheme is helpful for textbooks that use color as a major component in differentiating parts of an object.
"I like to use those color ones for maybe a biology class," Bohte said, "or a graphics class, something where color would be important. But the black and white ones, they work pretty well for just about any class that uses print."
Handheld magnifiers are available as well, along with something called a flipper panel that allows students to attach a camera to a table.
"We've got two different kinds," Bohte said. "The camera then can be adjusted so it looks at the blackboard or looks at the book, and then it shows it up on a little screen that the student carries with them. All of this is in a black backpack. It's heavy. The student takes it home and charges it and brings it back every day. That's their responsibility."
For students dealing with total blindness, Student Accommodations has two examples of text-to-speech software that can be used for listening instead of reading.
"We also have JAWS and Windowize for people that are blind," Bohte said, "and that is pure screen reading. It doesn't worry about magnifying the text. If you're blind, you're not seeing what's on the screen, but it will just keep reading. And the students usually know key stroke commands so they can move around the screen, up down, beginning end. We put that in classrooms, academic support centers, where they need it."
A very valuable resource that Student Accommodations connects students with is Kurzweil, a literacy technology that students can access from any computer with internet service through Kurzweil's Firefly account service.
"Kurzweil is a great program. We use the Kurzweil 3000. It's really beneficial for students with learning disabilities, vision disabilities, even some physical disabilities. Let's say you had an injury. You couldn't look down at your book, but you could look up at the screen. (Kurzweil) would be a good thing for you to use then so that your neck wouldn't be pulled."
Kurzweil can enlarge print and do screen reading from textbooks that Student Accommodations has uploaded a data file for. An unformatted data file is first obtained from the textbook publisher and then Bohte and staff get to work preparing it for students.
"We have to process that file," Bohte explained, "and optimize it and make sure it's tagged for reading. And then we break it into chapters. And then we open it up, chapter by chapter, in Kurzweil and Kurzweil formats it to read."
The student can use different tools within the software to customize how they take in the text. A dictionary and a highlighter help with understanding and extracting useful segments. The text-to-speech feature has many options to select from, including the speed at which it reads and what the voice sounds like.
"You can translate into some different languages too," Bohte said. "And it has a lot of different languages."
Byas sought out Student Accommodations on the referral of a teacher who noticed he was having problems in class.
Byas made good use of another technology offered by Student Accommodations to counter an issue he was having with an essential element of collegiate academics.
"I had a hard time keeping notes, good notes. They brought up a Smartpen," Byas said.
Smartpens are pens that capture a digital record of what is written with them. Smartpens interpret handwriting and create easily transferrable files that can be seamlessly uploaded and accessed through software provided by the Smartpen manufacturer. Smartpens can also record audio clips to be played later at the student's convenience.
"I enjoy it because you can go back," Byas explained. "When it's recording, you don't miss any of the lecture so it's better than a note taker because you can have it at your speed. You can stop it and focus more on what you want to focus on. And write when you want to write."
Byas, who also utilized Kurzweil through the Student Accommodations department, credits these technologies with helping him get through his curriculum.
"I graduated," Byas said. "I completed my courses. I completed my program. I think, without them, I would have given up. I don't think I would have made my program without all the assists like the Firefly and the Smartpen."
Hearing impairment is another situation the department is prepared to assist with. The importance of this has increased because of an uptick in instances where the services are needed.
"We have a growing population of students who are deaf," Bohte said. "We do a lot of things for hearing. That's an important part of the program."
The main classroom accommodations used to combat issues with auditory loss are remote captioning, sign language interpretation, note taking, and a radio relay process.
"We also have FM systems," Bohte explained, "which are microphones that the teacher wears to amplify the sound and then it either goes into their hearing aid or they could have earbuds or headphones, depending on the extent of their loss."
Bohte thinks all the choices have a positive impact on a student's ability to absorb the information.
"More input, more ways to maximize the learning and the retention of the material," Bohte said.
Students who wish to find out if they are eligible to receive support are encouraged to visit the Student Accommodations room located at each campus.
"Every student who wants an accommodation has to make a written request," Bohte said, "and they have to provide the documentation and then I go through and read it. If there's a problem with the documentation or if there's something I can't approve, then I get back to the student so that I can let them know what I still need."
The students can expect this follow-up to focus on navigating any obstacles so the department can find a way to offer help.
"Maybe I want to meet with them so we can discuss alternatives," Bohte continued. "Maybe I know something that might be better than what they're asking for and I would like to offer that to them. Or maybe I don't understand what they're actually asking for and then, if I meet with them and we talk about it, I'll have a better understanding."
To hear it from the students who have benefited from the services offered by the department, it'd be unwise to not give it a try.
"Everybody is not perfect," Byas expressed. "Everybody learns at a different pace. I think that the instructor I had on board, she's retired now, she saw that I wanted to be successful, and she wanted to make sure I had all the tools and all the resources I needed to be successful. I want other students to know about all the tools and resources they can have to be successful and Student Accommodations is one of them."
The alternative hardly makes sense to Burt.
"They're losing out," he said. "If the help is there for you, why would you throw it out? I say take advantage of it. Why not?"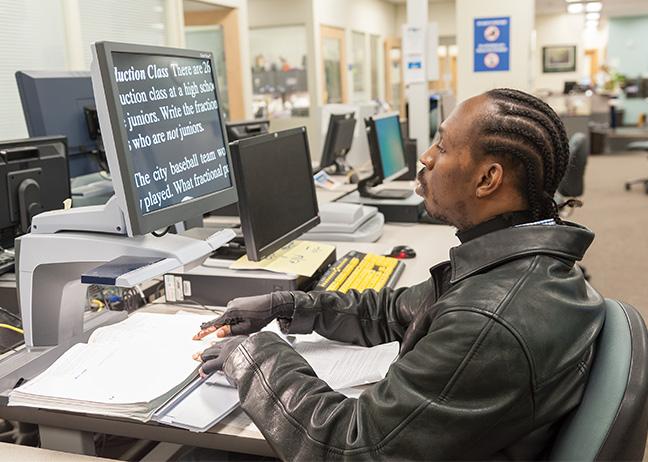 About the Contributors
Monte Driscoll, Times Editor-in-Chief
It is a sincere privilege to serve as Editor-in-Chief of this newspaper. When I started as a staff reporter with the Times, it was with the goal of more...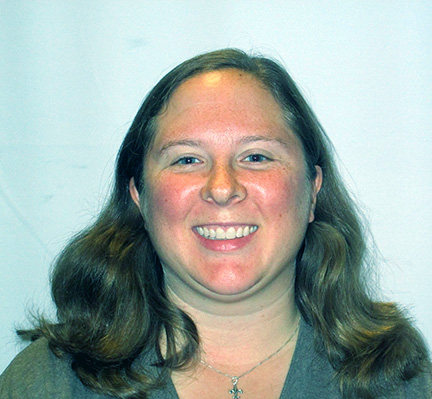 Kirsten Schmitt, Times Senior Editor
My name is Kirsten Schmitt. I joined the MATC Times because I was on my high school paper and really enjoyed the experience. I wanted to enhance my experience...