'Peter and the Starcatcher' is a winner
The Milwaukee Repertory Theater hosts "Peter and the Starcatcher," directed by Blake Robison for its Quadracci Powerhouse season. This play runs April 21 – May 24. Written by Rick Elice, it was derived from the best-selling novel by Dave Barry and Ridley Pearson. This play is a five-time Tony Award winner and for good reason, as it is the terrific prequel to the fairy-tale stage play classic by J. M Barrie.
Have you ever wondered about the logistics on how Peter became Pan, or how everyone in the story came to be? Well, with the magic of a big bare stage, a ladder, two trunks and curtain, a dozen actors transform into over 100 different characters as the simple stage turns into about 50 or so scenes and scenarios. In a delightful journey into the mind of a boy who never wants to grow up, viewers get a chance to enjoy the beginnings of every character, from Peter to before a certain captain became famous for his hook. In 1885, aboard the Queen's ship, Wasp, rests important treasure.
One trunk in question is guarded by Lord Leonard Aster for its contents of top secret Starstuff, which was secretly switched at dock. The Wasp is infected by unruly pirates led by Captain Black Stache, who were disguised as British soldiers. They eventually take it over, find out about the swap and conduct a high-speed chase toward the other ship that was at dock to steal the 'stuff.' On the other ship, Neverland, is Aster's daughter, Molly, her nanny, Mrs. Bumbrake, and the three tucked away orphans, one with no name, who were to be given to the King of Rundoon.
Molly discovers the boys below deck and sneaks them out, telling them tales and new ways to think of life. While walking about the boat, a muddy old cat is spotted floating about mid-air, when Molly realizes that her dad's special trunk must be aboard her ship instead, and seeks it out to guard it to safety. Through a series of events, without giving too much away, Peter transcends into immortality, while properly surnamed by a mermaid. Birds fly across stage and a brief appearance of the ever twinkling beginnings of Tinkerbell give glitter over a sparkling standing ovation to cast a bedazzling spell.
Tickets begin at $20 available at 108 E. Wells St. or can be purchased online at www.MilwaukeeRep.com, or call 414-224-9490.
About the Writer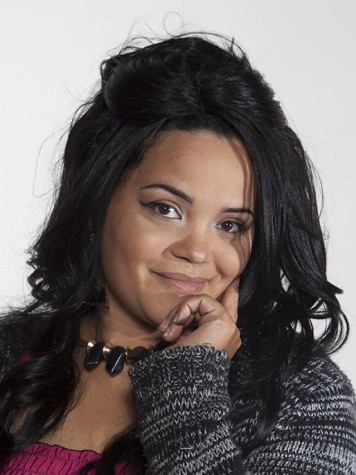 Teresa Rae Butler, Times Scene Editor
There is a certain capturing of the heart and mind that happens to people who love their school and love their school newspaper. I am one such person....