Pantry helping to tackle food insecurity
Student creates quick meal with pantry items
Food insecurity is a problem that impacts people across the world. College students are no exception.
There are over 14,000 students that attend MATC on any given year. According to a study funded by the Fast Fund, a large number of the college's students struggle with obtaining affordable food.  Last November, 51%  of these students admitted to facing food insecurity in the previous 30 days.
Help in improving these statistics has come in the form of an on-campus  food pantry.
Located in the Student Resource Center, S215, the pantry is easily accessible. There are non-perishable items available to students, as well as ready made meals prepared by culinary students. These meals can be warmed-up later at the student's convenience.
The impact of the food pantry has been felt immediately since its opening last November in 2021.
"Anecdotally, we have had many students tell us how helpful having the student food pantry has been," said Student Resource Specialist Haley Weber.
"We know that sometimes students have to choose between going to work to pay for food for themselves and their families or completing their degree. We hope that we are easing that stress a little," said Weber.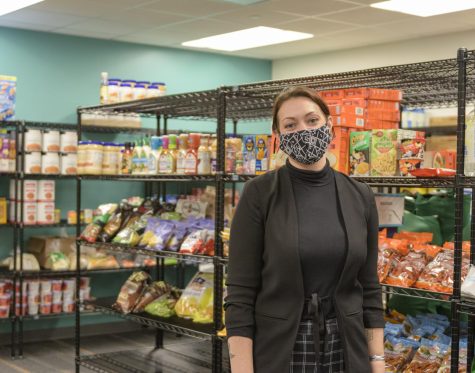 MacKenzie Corbitt is a student that was inspired to create a recipe with the items the pantry has to offer. Though the options can be limited, it did not prevent her from creating a quick, easy meal using chicken, veggies and rice.
"After my first visit, I fell in love with the idea to give back and to give my other school mates quick easy meal ideas," said Corbitt. "I thought it'd be cool to do a fresh fast meal idea using the items we are given."
The food pantry is open on Tuesdays from 10 a.m.-4 p.m. as well as Wednesdays and Thursdays 10 a.m.-6 p.m. A student ID is required.*
There are food pantry locations on all MATC campuses. Please see our FAQs page for updates on pantry hours.
More from the Times:   Stormers baseball starts season on a positive note
More from the Times:   A behind the scenes look at the Times
More from the Times:  Alum and former commencement speaker's life saving decision