HVAC students win competition and jobs at VisionTECH
The VisionTECH conference was created by the Lennox dealer advisory council and the Milwaukee Lennox dealers to promote and grow their businesses. Lennox is a premier HVAC company and they are aggressively viewing Wisconsin technical college students statewide as prime employees to grow their companies and take advantage of the latest techniques and technologies in heating, air conditioning and ventilation.
This past April, MATC took 29 students from the diploma and the degree programs in HVAC to the VisionTECH conference in Wisconsin Dells. The first day of the two-day event was geared toward students and included a job fair with more than 20 Lennox dealers.
The conference had more than 500 attendees and more than 60 dealers in attendance.
Robert Davenport of Cudahy, Wis., was interviewed by four dealers and all of them offered him a job. One even offered him a choice of two positions. Davenport is an Army veteran, and he was a generator operator and mechanic for the Army.
"I had to stop interviewing," Davenport said, "because everybody wanted me. It gave me an incredible feeling, and let me know that I still have it." Davenport is also considering a position with the Veterans Administration. He is already a journeyman electrician and plans to continue with his education to become a master electrician. The Lennox dealers offered him installation or facility maintenance positions.
A TechWarZ competition between the college students with $100,000 worth of prizes available also took place. MATC won the competition, and brought home the trophy and more than $27,000 of HVAC equipment, which will be a welcomed addition in the HVAC labs. It was a great opportunity for the students who were more than well prepared, and they feel that their education at MATC is outstanding.
Eighteen students interviewed and have 20 follow-up interviews in the coming weeks. The experience left the students and the instructors feeling very proud of their accomplishments.
About the Writer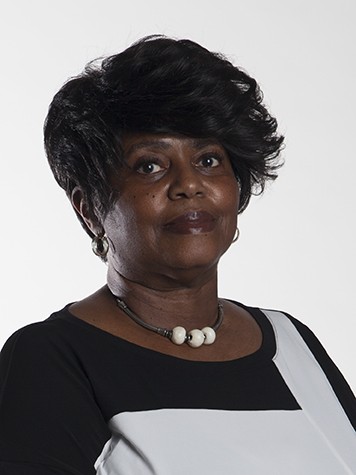 JoAhne Penney, Mequon Campus Editor
A naturally nosey person, JoAhne Penney has enjoyed finding out what is going on, and telling others all of her life. She has been out of school for decades,...