Turner Hall Illuminated with Peter Hook and the Light
On Oct 29, Peter Hook and his band, The Light, irradiated the Turner Hall stage.
"The Substance Tour" is to keep the lantern lit on '80s rock band New Order and the masterpieces in the late '70s Joy Division hits.
These are both groups he was affiliated with in his long, 40-plus- years musical career. 
With Jack Bates, his son, on bass; Andy Poole on keyboards; Paul Kehoe on drums; and David Potts on guitar; the five men plugged senses with tracks like "Bizarre Love Triangle," "True Faith,"  "Blue Monday," "The Perfect Kiss,"  "Temptation" and "Substance."
They also performed songs well recognized from the smash movie, "Pretty in Pink," called "Thieves Like Us," "Shellshock" and "Elegia." 
Milwaukeeans raved and celebrated their cherished gothic rock sound meshed with the new wave of synth pop.  Loving every minute of the massive, two-hour set, people in Halloween costumes of demons, ghosts and various characters past and present, jumped around in approval like an electric circus.
They went bananas for the well known "Ceremony." Obviously an appreciative crowd who knows about the tireless efforts of Joy Division's fight and push for originality, recognition and longevity for staying power way back then, and the aftermath of a band's courageous birth of New Order born from the ashes of tragedy, the music could only be played by a group such as this. 
Hook, a most humble man who was there when Joy Division started, appeared loving what he does as he gave and gave like he's in his twenties, full of energy to the never end. With no love lost and sounding scarily similar vocally to the late, against-the-odds Disorder singing legend, Ian Curtis, of the iconic Joy Division, Hook set the crowd ablaze in reliving their written in stone, lasting contribution, "Love Will Tear Us Apart," closing the fiery show, ripping off his shirt and tossing it in the crowd before bidding adieu. Wow. What an honorable night to remember. Many thanks and much love from Milwaukee.
About the Writer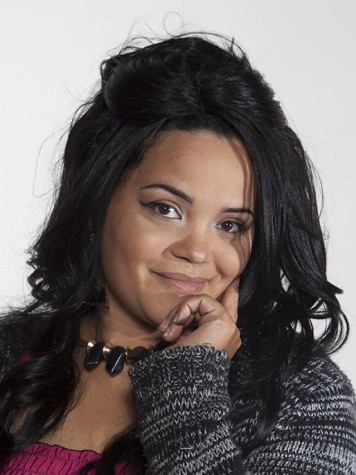 Teresa Rae Butler, Times Scene Editor
There is a certain capturing of the heart and mind that happens to people who love their school and love their school newspaper. I am one such person....