Clearing the air on tobacco policy a year later
Policy making little impact on campus
Last summer the awareness of a tobacco-free campus was mentioned in the MATC Times. Within a year's time the policy was put in place throughout all MATC property, buildings, and grounds, supposedly relieving litter around the campuses and giving faculty and students an alternative for living healthier. You probably saw T-shirts that united staff and students as they paraded around to raise awareness of the impending change. Have things changed since the tobacco-free policy came into existence?
Since its inception, the tobacco-free policy has had challenges from students and staff members. Questions lingered pertaining to the enforcing of the policy,
consequences if caught with tobacco products on premises, and will there be designated smoking areas.  Revisiting past interviews with Kathleen Hohl, director of communication and events, and Archie Graham, director of student life, they both shared their intent in bringing the college greater opportunities for smokers to cut their habit slowly and provide them with additional resources.  Numerous sessions were offered and continuously are offered to anyone who would like to limit the usage of tobacco products.
Yet,  reporting a year later the opportunities provided were not utilized; still in front of the school smokers congregate and light up. Now, the trend is hiding in corners closest to doors. At the Downtown  Milwaukee campus, students in various programs in the M Building, rush down to get their quick fix of nicotine by the two side doors on State Street. At the Oak Creek Campus, clouds of smoke can be seen like a symphony in the air from cars. What is most ironic about the situation is smokers are lighting up in front of the signs clearly marked "Tobacco-Free Campus."
We spoke to Kenya Common, Downtown MATC student about the policy coming into existence; as a smoker she once stated, "If they put up new signs stating I am not allowed to smoke here, then I would follow the rules." Since that article and one afterwards, Common has engaged us in her progress with her addiction to smoking. "Since the article, I have cut down my smoking and hopefully I'll be able to stop smoking altogether," she said in March.
The change is slowly coming and smokers are doing their best to refrain from lighting up on campuses; still they feel they have nowhere to go in the meantime.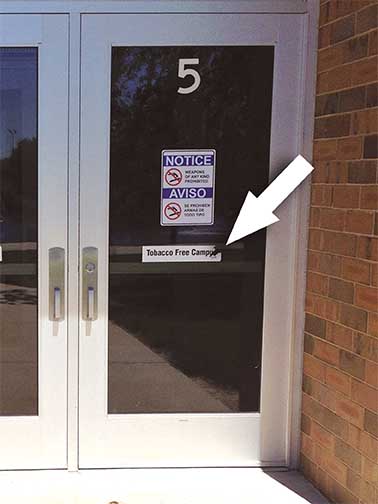 West Allis Campus students would have to cross the street in property properties, Oak Creek and Mequon smokers are smoking in their cars in the parking lots.
Collectively, the response has been that this is unfair to them; to trek quickly out of their way for a two-to three-minute rush of nicotine.
Some students are voicing their concerns at the various meetings of the Indoor Air Quality (IAQ) Committee. "People just don't know what the policy really is about," says Susan Ruggles, co-chair of the IAO, who hears the issues. Ruggles received images from various campuses with signage being ripped off doors or vandalized, furthering the lack of respect to the policy.
Administration has not budged in creating designated areas for smokers at any of the campuses, although some students have suggested them. Students are encouraged to sit in meetings with their student government and attend MATC board meetings. Letting your voice be heard on the policy and how it affects you is the only way the smoke would truly be cleared.
About the Contributor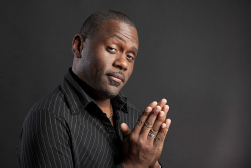 Jim Nance, Times Editor in Chief
I first joined the Times in 2012. Starting as a novice reporter gave me the opportunity to explore MATC and discover many fascinating facts about the college. ...