Saugstad helped shape NACCU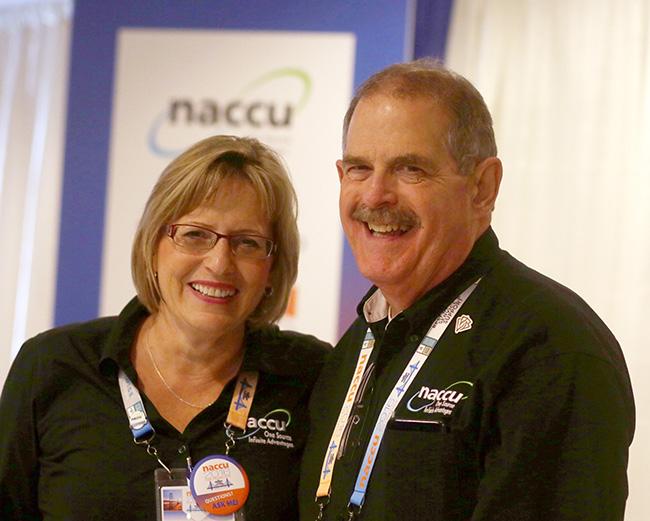 The Stormer Pass is something handy that students can use for many purposes, including paying for parking, riding the bus and buying food at the different campuses. Brenda Saugstad is in charge of the Stormer Pass and for the last six years has served on the board of directors for the National Association of the Campus Card Users (NACCU). 
NACCU is an important association that helps members with high-quality educational programs, resources, services and tools. It also helps members with networking, developing partnerships, leveraging technology, problem solving, insight sharing and professional development.
Saugstad has served four terms as secretary, twice as conference committee chair, as well as conference co-chair, membership committee chair, and a member of the nominating committee. She has also been the board liaison to various committees.
She began with NACCU as a member in 2003 and joined the membership committee in 2006. Two years later Saugstad was the chair of the membership committee, and in 2010 she was elected to the board of directors. She served two terms on the board of directors, which is the maximum number of terms allowed.
Saugstad become a board member by "becoming active, presenting at the conferences, being a moderator. I introduced the speakers and then being on the membership committee."
Her biggest highlight was being chair of the conferences.  "I was chair of two conferences. Being on the whole board was great, but being a chair of a conference, where you are planning a whole conference for the year, picking out your keynote speakers, what is the theme, … those type of things. I was chair in Chicago for the 2013 conference and my last year on the board I was the chair for San Francisco (2016)."
The Executive Director of NACCU Lowell Adkins said of Saugstad, "In all these leadership roles, Brenda has brought to the board and association a focus on the needs of our membership and has sought to build effective teams. She has made an important impact on our culture.
"Her thoughtful participation in board discussions, and decisions and wide experience in the industry have been invaluable during this important period of change. Her leadership and commitment to hard work has strengthened the entire association tremendously. We will be forever grateful for her contributions to NACCU."
Saugstad helped revamp NACCU. She explained the process, "All the new strategic goals and what did NACCU want to be, what was our mission and vision of becoming bigger, not just an organization that holds a conference, but an educational organization that helps people learn about the card program, be educated about it, how to implement it, how to keep it going.
"All aspects of it like marketing, business policies, technical like how to advance technology in the program from mag stripes to iPhones to biometrics. So we offer sessions on all of that so we wanted to become more strategic in the field of card programs."
Saugstad has seen changes in the card program since the start of her membership with NACCU. She explained, "What I've seen is that we have schools, colleges that are working on mag stripes, but then I've seen colleges going with the biometrics."
Saugstad continued, "I believe it's Arizona State in their health fields or their high-end fields, they're using biometrics to enter their areas and also using the phone for door access, security access, being able to pay, so it's been such a broad spectrum, but it's surprising how much it's expanded from just a mag stripe to contact list to biometrics."
Saugstad said, "Mag stripe is the stripe on the back of the card like our Stormer Pass with the information encoded. The HID contact list is like the UPASS or the MATC employee badge where people can just wave it because there is a chip inside or a wire that holds the information. Biometrics could be from fingerprints to eye biometrics that it would scan and then would get you access to different areas."
There are more than 500 members of NACCU with many vendors or business members involved, such as Blackboard and U.S. Bank.
Although the membership is large, the staff is not. The staff consists of nine board members, one who is from Canada. The board members represent different areas and four-year and two-year colleges.
Saugstad explained, "You do apply or get nominated for the board and have to get a recommendation from your employer that it's OK for you to be on the board and serve on the board, to have that support from your employer or your supervisor."
Saugstad said, "I just feel that NACCU is the most important conference for me to go to because it had basically had a lot of things to offer from business aspects, marketing aspects, technical aspects, starting a card program. You could get a lot of information at one conference to cover many areas to help your program grow.
"It has been a great conference and very beneficial. All of the sessions you go to, most of them are actually led by colleagues from other colleges so their experiences, their trials of how they've implemented things, what they've gone through to implement it and even their best practices.
"So you can bring back things that have been tried at other colleges and implement them and tweak them to fit your office or your college."
About the Writer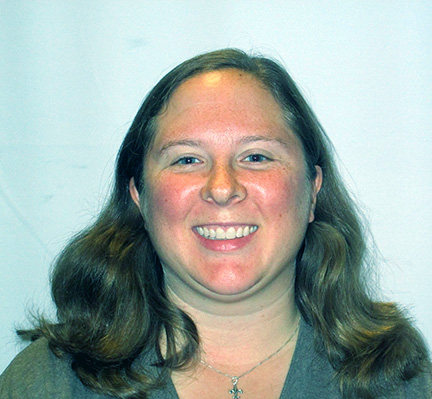 Kirsten Schmitt, Times Senior Editor
My name is Kirsten Schmitt. I joined the MATC Times because I was on my high school paper and really enjoyed the experience. I wanted to enhance my experience...