Wrapped up in sports
Athletic trainers are people who help prevent injuries. They are certified health care professionals who practice sports medicine. John Larson is the athletic trainer at MATC and has been for four years. He's been an athletic trainer for 32 years.
Before coming to MATC, Larson trained at Nicolet High School for 23 years and before that he spent four years in Oklahoma at Presbyterian Hospital and the University of Oklahoma, where Larson attended graduate school.
"Basically I enjoy athletics and I was really good at biology and anatomy in high school so I thought it was a good fit," Larson explained as to why he was interested in athletic training.
Athletic trainers need at least a bachelor's degree to work. Larson received his degree from Northern Illinois before attending graduate school. Larson suggested that if students are interested in athletic training, "If they have a shot in high school, some high school classes have anatomy. Definitely take anatomy. You'll be way ahead of the curve if you take anatomy and physiology. Physiology is not easy, but if they can take that ahead of time that really makes a huge difference."
Athletic training is becoming more popular and Larson said that there are interviews to get into the programs.
He recommended, "Go to as many camps as you can in the summer, taping camps. They look to see what you've done as far as hands-on stuff before you get in, so it's important."
Larson's favorite sport to cover in general is wrestling. "I was a wrestler for 11 years so I love covering wrestling. Most athletic trainers don't, but I like covering wrestling," he said.
As for students working out, Larson said, "The position of your body is important that way if you're working out you don't compensate. That's what gets them hurt. Basically how they lift. Form is important. Body positioning is huge. Posture. If you want to make it easier, posture. It's so important. It's so neglected and it's so important.
"I like it here,. I like working with the older athletes. They treat you pretty well. It's just more mature. It's more fun working with older athletes," Larson said.
About the Writer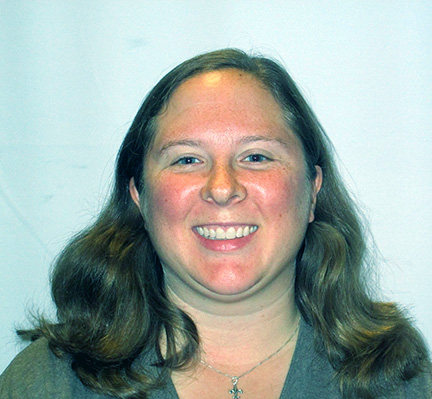 Kirsten Schmitt, Times Senior Editor
My name is Kirsten Schmitt. I joined the MATC Times because I was on my high school paper and really enjoyed the experience. I wanted to enhance my experience...