God, country, then family – "American Sniper" worthy of both film and book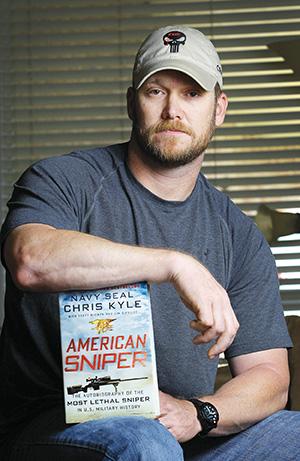 Hang on for a minute...we're trying to find some more stories you might like.
"American Sniper," the book and the movie – both my eyes and mind equally activated intensively.
Through the telescopic lens of an American sharpshooting Navy SEAL that became famous for more than 100 body count confirmed shootings, "American Sniper" vividly explains in descriptive details the times, places, and scenes of what it was like to be Chris Kyle behind enemy lines in the heat of an engaging war.
Kyle explains with logical reasoning why the executive choices he made would be made again if done all over, as if repeating history. Kyle grasps intrigue with sheer expletive detail of what he explains as a nesessary evil done for good to prevail over imminent and lurking terrorism.
The book's conversation gives an "over the shoulder" perspective of what the actual experiences in the heat of the moments were. The movie, directed by Clint Eastwood, personifies the explanation of the book's experience with an awesome visual narrative and spectacular visual effects and graphics.
The activation of sounds, words and moving scenes give the movie much more appeal. An early spoiler I have to interject is the scene in the movie where a doll is propped and positioned as a newborn baby.
Sorry Eastwood, it was a good try though and I do commend your artistic direction and storytelling method, but a real baby would have more than sufficed. Eastwood does display the graphic, gritty nature of war, love, life, death and determinations of decisions that may have you questioning your own belief system at times. The book was a page turner that pulled at my heartstrings because of the family qualities involved.
The movie shook me to the core from the graphic nature of the reality of war and how those who engage it operate.
They are both worthy of time and attention required to gain understanding, insight and point of perspective. I give them both two thumbs up and full star ratings.